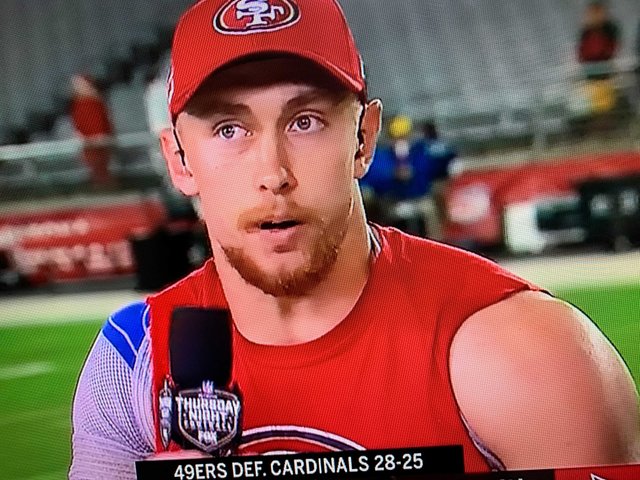 49ers are 8-0 since 1990.
This is an incredible win at Arizona.
Kyler Murray was really good with his throws.
Thursday Night game is really tough on team for the short schedule.
In the fourth quarter Arizona had a shot to win it by running two points conversion.
Jimmy G. Did step up and put his team on top by three points.
49ers won only ten games for the last two years.
This year they are running with the NFC.
They are the team to beat.
Next Monday it will be fun against Seahawks.
I can smell serious football this week and next week.
November is knocking and less than 8 weeks to go.
Stay fit and keep on watching



5020