Today wasn't one of my best days... From the very beginning, the Universe was upside-down... No, it wasn't because of the crazy crypto markets with drops in the value of almost every cryptocurrency... It was just one of those days...
I was scrolling down in my news feed here on Steem and somehow, the only bad news was popping out... One guy was spamming all around in my #CTP tribe, while Scotbot was stopped completely without refreshing the new content for all the tribes... Steem was working OK, that was positive... :)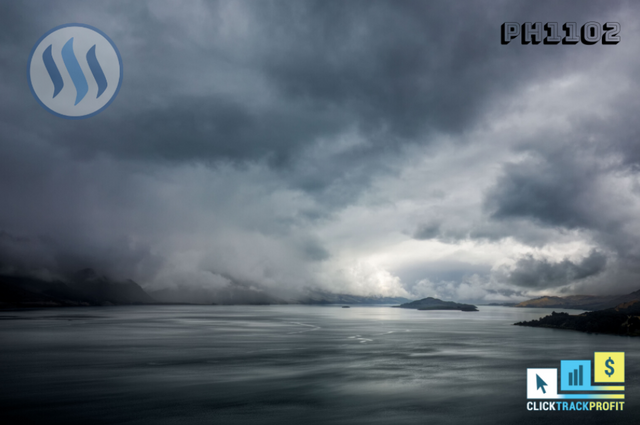 created on canva.com
Anyway, as tribes didn't work, I couldn't curate other posts at CTPtalk and probably, that was another thing that was frustrating for me... It is now fixed, there is a delay with post publishing, but it will be sorted out in a few hours (or less)...
On the other side, I have seen that I have received a strange downvote (not too big to be worried about) and just after checking CTP Discord, @jongolson commented that he also received downvote because he was upvoted by SBI account?!?! So, the craziness with downvoting continues...
SBI units are usually a gift to someone for his work, or as a gesture of respect, gratitude... and SBI upvotes aren't usually big ones, a few cents... But it looks, that is a problem for someone out there...
Unfortunately, the game of downvotes is turned out as not so good solution on the platform... Yes, they have fixed some things with abusing bid bots and spamming on the platform (at a certain level), but I have a feeling that those things could be solved in another way... I don't want to go deeper into this, but there are other ways...
At the end of the day, I've got a bad headache so I have quit my Steem feed exploration... I didn't want to use that as an excuse to not write my daily blog post and here I am... IN and OUT for tonight...
And, I don't want to finish my post in a bad mood... In the last 24 hours, I have received a bunch of great comments on my yesterday post and some of my comments... And I can just say that I'm grateful to be here on STEEM, discovering and meeting some awesome new people every day!!!
I'm sure that tomorrow will be a great day.
~ph~

.:. .:. .:. .:. .:. .:. .:. .:. .:. .:. .:. .:. .:. .:. .:. .:. .:. .:. .:. .:. .:. .:. .:. .:. .:.

Don't forget to follow, resteem and browse my steempage to stay connected with all the great stuff!

Do you need FREE affiliate marketing lessons? Join ClickTrackProfit

.:. .:. .:. .:. .:. .:. .:. .:. .:. .:. .:. .:. .:. .:. .:. .:. .:. .:. .:. .:. .:. .:. .:. .:. .:.