What's up, Splinters!
I hope everything is great and well.
---
Another season ended. I wonder how are you guys doing lately?
Many friends from the community have been saying they are getting more Gold cards recently.
Not sure that is because they have purchased the Gold potions or the actual gold card drop rate has been higher.
As the recent upside of the crypto market, I sincerely hope that SM card values can go up too.
So that I can be more active playing the game and telling myself I am playing and earning at the same time.
---
My main goal now has changed to accumulate DEC, and completing the daily quest is more like a side quest.
My short target of DEC balance is 25K. As I intended to continuously contribute to the Guild.
---
另一個季節結束了。 我不知道你們最近好嗎?
來自社區的許多朋友一直在說,他們最近獲得了更多的金卡。
不知道是因為他們購買了金藥水,還是實際的金卡掉落率更高。
作為加密貨幣市場的近期發展,我衷心希望SM卡的價值也能上升。
這樣我就可以更加積極地玩遊戲,並告訴自己我同時玩遊戲和賺錢。
---
我的主要目標現在已經改為累積DEC,完成每日任務更像是一個副任務。
我的DEC平衡目標是25K。 因為我打算繼續為公會做出貢獻。
---
Recent snapshot of DEC Balances 最近 DEC Balances 快照
| Date | DEC Balance | Delta % |
| --- | --- | --- |
| 010120 | 23,490.084 | NA |
| 011820 | 22,278.801 | -5.156% |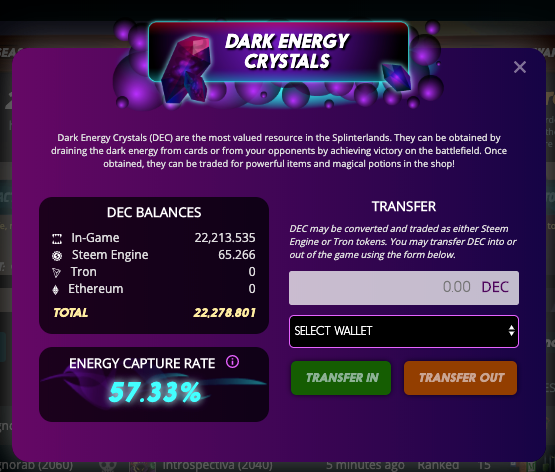 I have converted some DEC for some investing in SCOT tokens. Hence the drop of the DEC.
---
Finally comes to my favorite time of the season! Unfolding the rewards! As the new display card view making the duplicates grouped together. One picture will be enough to show the drawing. Let's do it!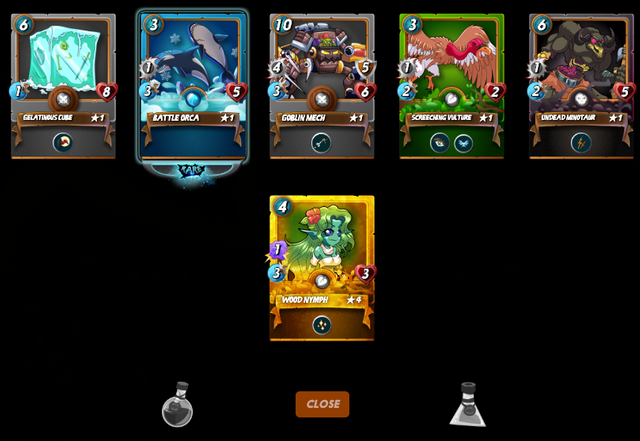 ---
This seasonal drawing MVP is The GOLD Wood Nymph! Very useful healer for my games. Love it!
期待下回再見!
Cheers