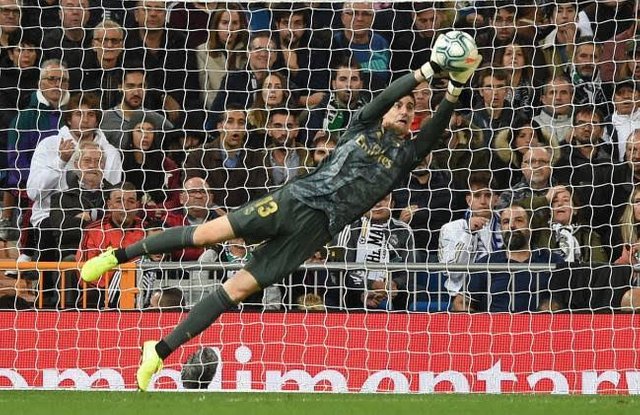 Source
Thibaut Courtois moves to Real Madrid from Chelsea in 2018, but his first season was disappointing. Courtois could hardly do without conceding goal, he hardly make a clean sheets and his errors begin to demoralized the team.
In a match against Club Brugge in the Champions League, Courtois was substituted In the first half after conceding two goals in the first half and Alphonso Areola take over the action and proceed with the remaining half in the match. Areola helped Real Madrid to a 2-2 draw and he conceded no goals.

Source
Recently he went on international break and he keeps In a different way and good performance, he help the Belgium team in the national break. The Belgium coach believe Courtois can do much more and be better than before, Courtois suddenly proved it and he played in a good performance for Belgium.
Courtois return to Real Madrid after the international break has been a different one, in his recent five matches he has only conceded only one goal. He won four and draw one. Courtois has regain his control, confidence and also his ability as a goalkeeper. In his recent match he has five clean sheets.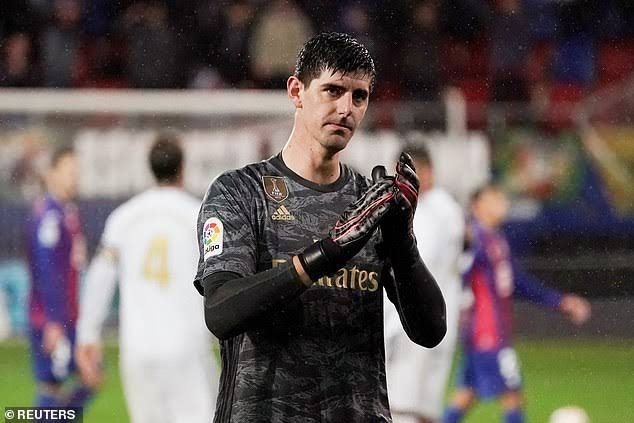 Source
It was all thanks to the Belgium coach that makes Courtois to gain his Confidence because he really believed in Courtois, Courtois has now fully gain his position in Real Madrid. No further treat of replacing him with the Frenchman Alphonso Areola, Areola woll play if need be. But it won't be because of Courtois error anymore. Courtois is a good goalkeeper, could it be he lack confidence or he has not adapted to the team? but now he knows his weakness and he has worked over it.