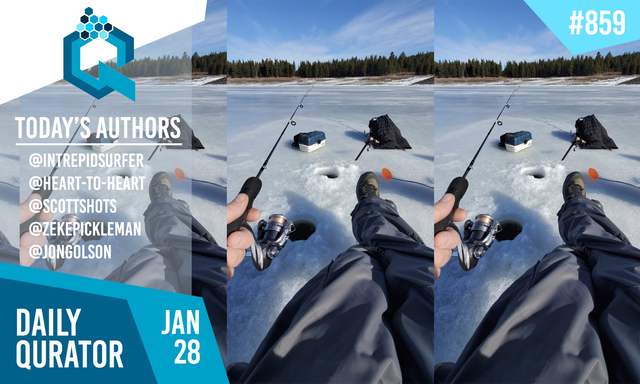 ---
Welcome to the 859th Daily Edition of the Daily Qurator. Below you will find some awesome members of @qurator that worked hard to post some good quality content for all you awesome Steemians to enjoy!
Your Quality Curator ~( @goldendawne )~ Presents:
---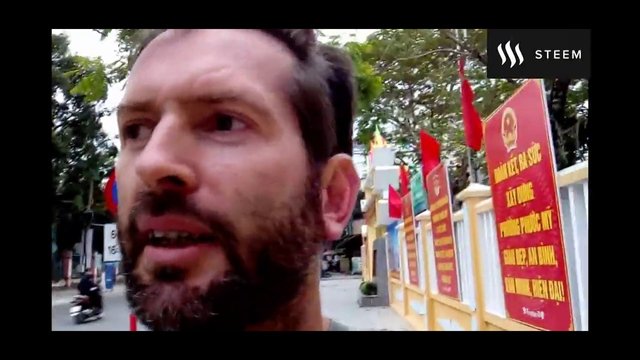 My Impressions On Food Here In Da Nang
Honestly, I think my expectations were way to high and I am a little disappointed in the food here. Yes it is good and I have enjoyed it, but it is a little repetitive and at times bland. Today I had a beef hot pot, it might of been the restaurant, but it was tasteless and the portions are a little small
Uh-oh! Did @intrepidsurfer set himself up for a "food expectation failure"? See what he ate and what he would change if he could in this Dtube video.
---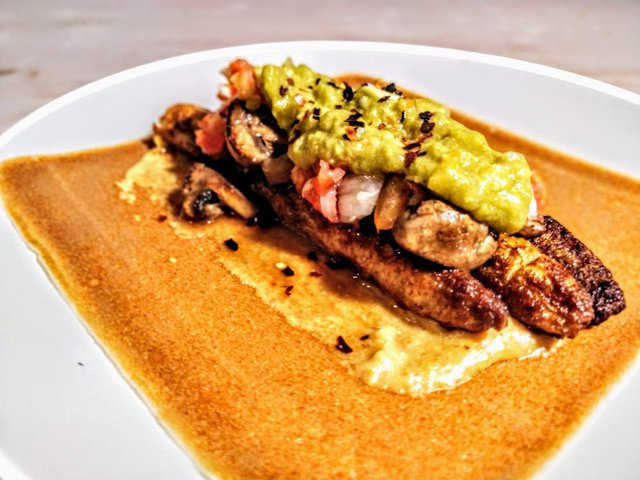 Bakon Wraps For Fruit And Veggies Monday
One of the things I hear MOST in my field is "what about the bacon though?"
Oh I hear you my friends!
We've been sold a hard game about that crispy, fatty, salty experience that once was just a biproduct of the meat industry and it stuck to us like glue
They always say "everything is better with bacon". No truer words spoken!
See @heart-to-heart's plantain "Bakon" in this post. It sure does look delicious!!
---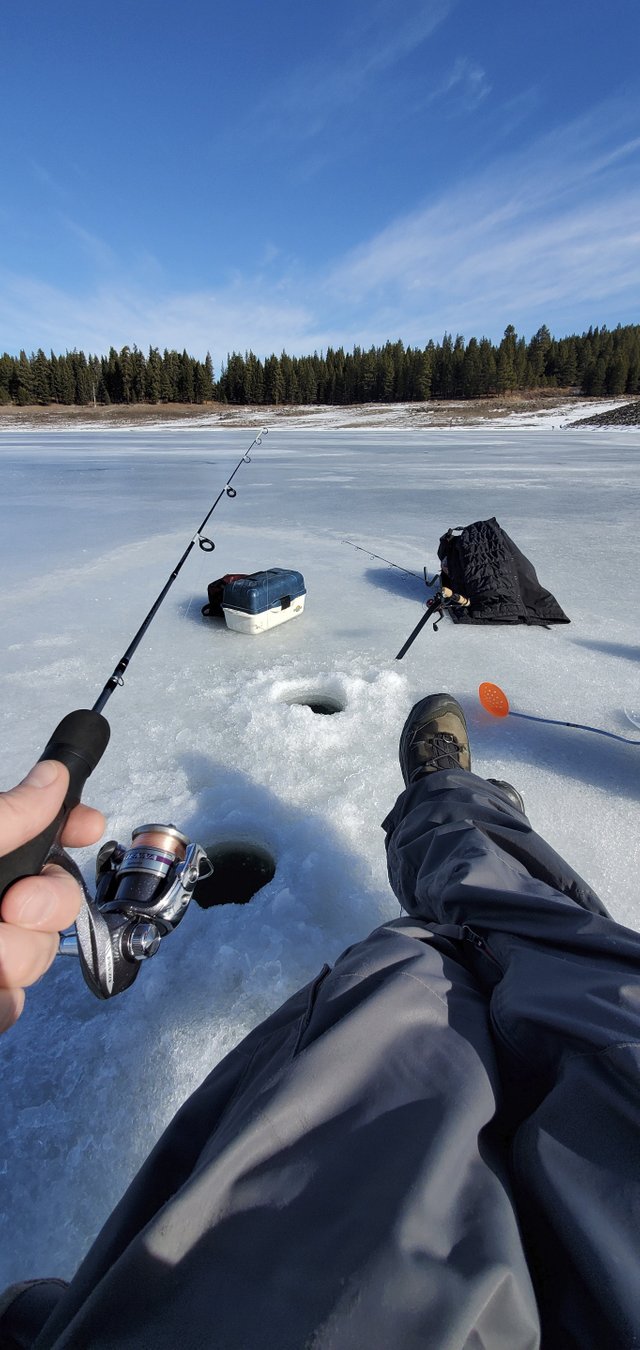 Ice Fishing Prosser Reservoir
A friend called me up and invited me to go with him and another friend, and of course I said YES! They had the proper hole drilling equipment, my lack of that gear has always been my excuse for not going. I had to buy a short little rod as you really don't want to try fishing down a little hole in the ice with a normal length fishing pole. I bought three types of bait but I had no luck with the bait, what worked was tiny little lures
Oh this image makes the task of ice fishing look so relaxing, doesn't it? See what happened when @scottshots heads off for a day of fishing with a friend in this post. Think he had any luck? Or is there a story of the "one that got away"?
---

My Last Three Beers! Beer Saturday
I can hear the world calling out now. "Tell us what beers you are exploring lately!" Who am I to deny my legions of followers the answer?
I have striven for adventure in recent chapters of Zeke's Sweet Hops. Brewery tours, gift pack reviews, and exotic bottle shop beers. Today, we return to the roots and look back on the last 3 beers I have invited to my photo studio
@zekepickleman pulls a "Beer Saturday Hat Trick" in this post. Not only are we getting one beer review... BUT three instead! Head on over to see what he thinks of these trio of beer!
---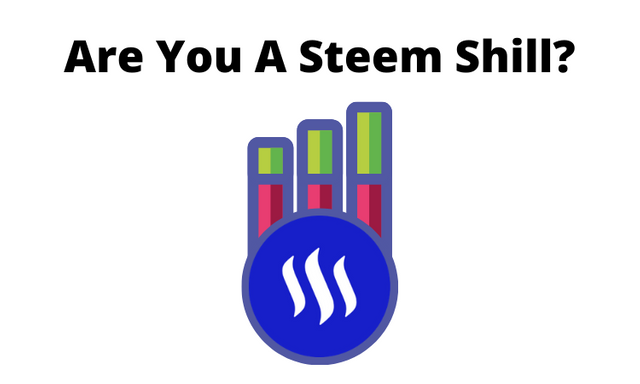 Are You A Steem Shill?
It's been an eventful 48 hours or so for the blockchain...Specifically on Twitter!
We saw a rejuvenated Steem community come forward thanks to some amazing promo work done by Steemians that had one goal and one only...
So what went wrong on twitter? Negative tweets were exchanged, but then some steemians came out to defend the platform. Stop over to @jongolson's post to see what happened.
---
---
@qurator does not explicitly or implicitly endorse third parties opinions or statements in the Daily Qurator. Any statements made in these posts are the author's and curator's own opinion.

Qurator News:
---
Qurator's Splinterlands Tournaments
Qurator will be hosting plenty of tournaments in the next few months and we set aside a budget of 450 Q tokens for prizes! This is your chance to win some Q tokens if you have what it takes on the battlefield! CLICK HERE for more details.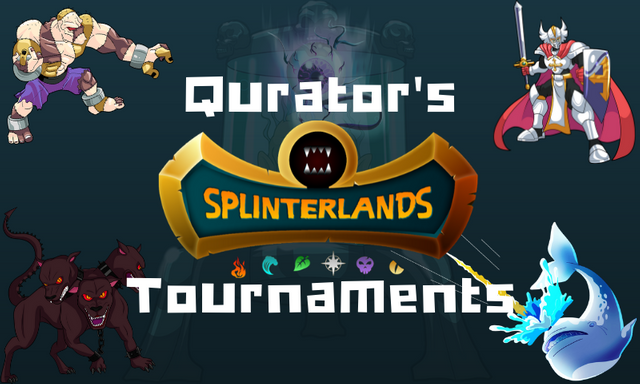 CLICK HERE FOR OUR LATEST TOURAMENT
---
Qurator Hive
Although I am not the biggest fan of beta but I guess the sooner we hop on board the better. For now there are not many perks that come with using our hive but there sure will be once more testing is done and we finally move out of the beta phase. For now, those who would like to join or post from our hive can use the Qurator hive tag hive-102880 or head over to our hive site and post from there. More news to follow. =)
---
Q Token Details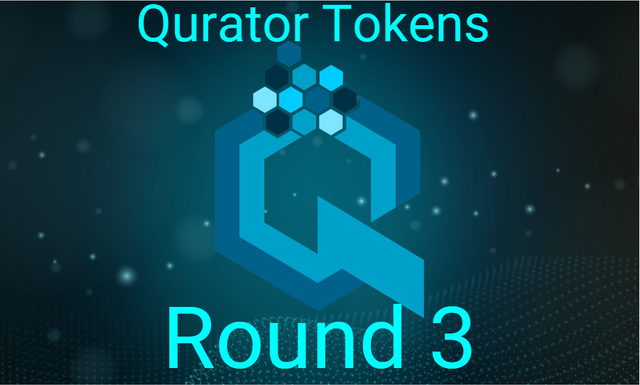 Round three of the Qurator token launched with more details here
---
Free Registration and how to join details can be found here: Registration Details
---

Competitions


We host weekly Photo and Food competitions. Click on the images below to view the posts.
Additionally for all members we have Toss up Thursday, a weekly free for all post-promotional competition.
| Tasty Tuesday | Toss up Thursday | Photo Friday |
| --- | --- | --- |
| | | |
Delegation links for @qurator
After you click the link you will have to check the value, click next and then enter your Steemit NAME and Private Active Key to delegate.
Please remember to leave at least 50SP in your account and that new delegations overwrites the old one. Always use the total amount you want to delegate.
Qurator's Discord Channel


There is more perks and fun stuff on our server:
Feel free to ask Qurator Team questions
Meet other members
Promote your post in our Postpromotion room
Win some Q tokens with random competitions!
Join us! https://discord.gg/pJtWp57

Qurator banners
If you would like to show some more support and use Qurator banners then please head over to this post and copy the banner links from there. =)



»»-------------¤-------------««
Upvoting or Resteeming this post will help us grow and in turn enable us to give better upvotes to our members and quality content creators.
The Qurator project is brought to you by:
@scrooger | @boontjie | @goldendawne | @ewkaw | @ackhoo | @brumest | @blacklux
Cover graphics by - @aaronleang
Like what we do? Consider voting for us as a Steemit witness.
Active Witness rank: 67
---