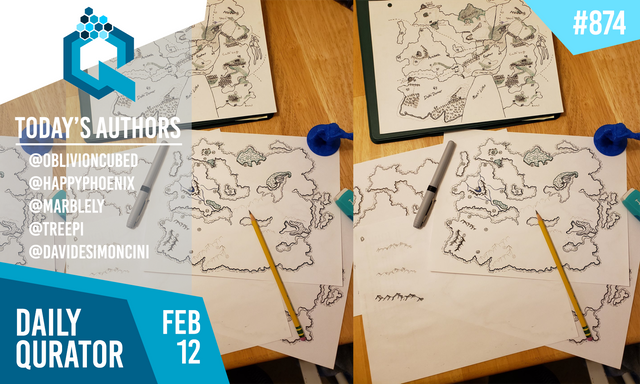 ---
Welcome to the 874th Daily Edition of the Daily Qurator. Below you will find some awesome members of @qurator that worked hard to post some good quality content for all you awesome Steemians to enjoy!
Your Quality Curator ~( @goldendawne )~ Presents:
---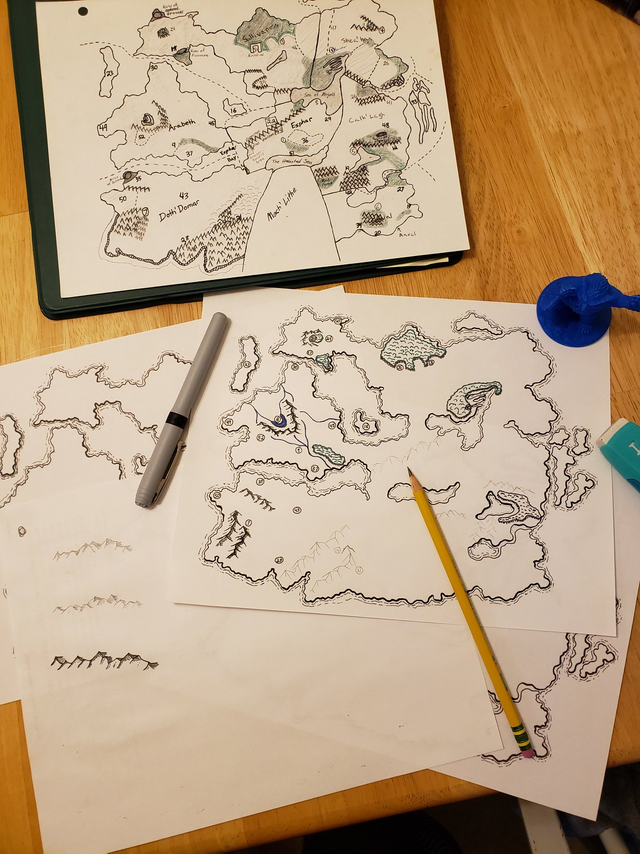 Mapmaking And Rambling!
It's been a busy weekend around my household, and I've had little time to even think about a Steem post. Today, in between chasing a 1-and-a-half year old boy, and general normal housework, I did manage to fit a small bit of mapmaking however
WOW! Look at what @oblivioncubed has been up to! Even though life has been crazy busy, they stopped in to make this post; and I am impressed with their map-making skills.
---

History Of Journalism- Roman Era – Early 20th Century
In general, humans are social creatures who need to communicate with each other, both verbally and in writing or even both. One of these communication tools is the press or mass media that functions to disseminate information about facts, events and even thoughts that exist in the heads of human beings in this world. Therefore the presence of the press has an important role in human social life
Oh so much journalism history in this post from @happyphoenix! It is amazing how this career and field has changed over the years; yet stayed the same.
---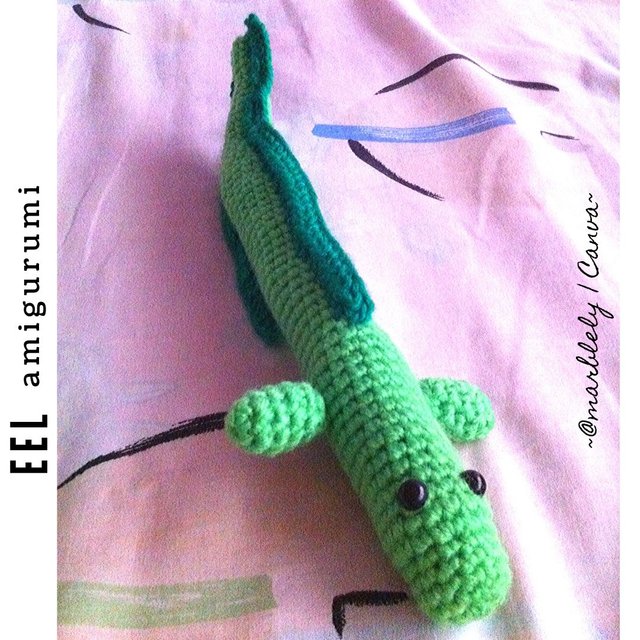 Needleworkmonday: Eel Amigurumi
Kids, they grow up so fast, don't they?
And as they grow up, there is usually a fascination for something and this fascination changes almost yearly. This was what I experienced with my nephews. One year, it was sharks, another year was frogs. Then, there was a dinosaur phase
What little boys don't like dinosaurs at one point in their young lives! Stop on over to see the one @marblely was able to make. It is so adorable!
---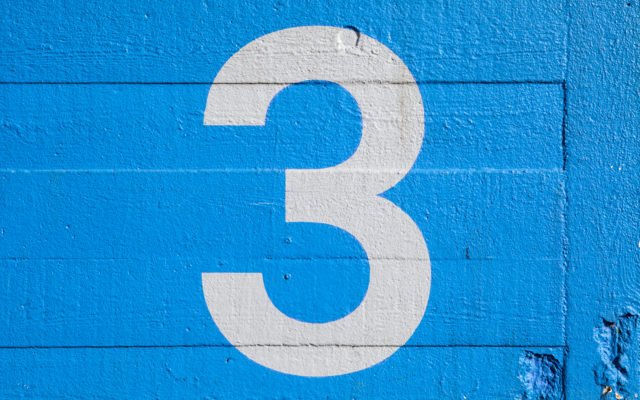 Bitcoin Price Will Remain Above $10k If These Threes Happen
There is no shortage of excitement among crypto investors now that Bitcoin's price has moved above USD $10k for the first time in 5 months. Several moves are needed for this recovery to be long-lasting
Hmmm... So what are the there things that Bitcoin needs to have happen? Curious? Then you have to read @treepi's post! Maybe you agree... or not. Share your own thoughts here.
---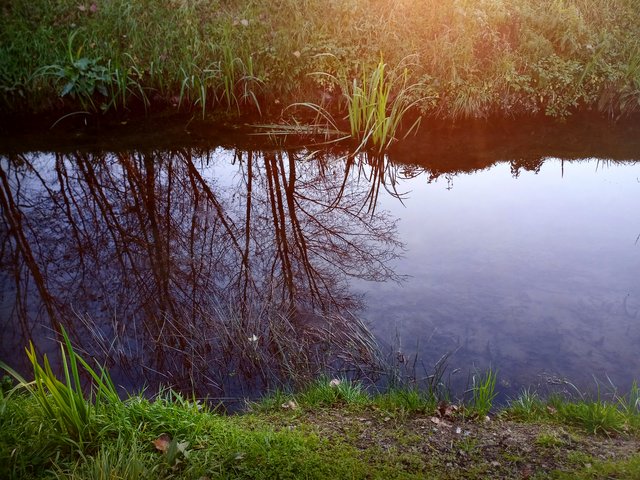 Sun Flare In A Little River- Neoxian City Photo Challenge
I took the photo last weeks along one of the watercourses in my city. I was walking back home and I stopped to photograph this minimal flare on the background. I used my smartphone and, at home, I created a simple color cover
@davidesimoncini shares three exposure images of the same sun flare in this post. The original, a B&W and one with some hues of red and brown. Which is your favorite?
---
---
@qurator does not explicitly or implicitly endorse third parties opinions or statements in the Daily Qurator. Any statements made in these posts are the author's and curator's own opinion.

Qurator News:
---
Qurator's Splinterlands Tournaments
Qurator will be hosting plenty of tournaments in the next few months and we set aside a budget of 450 Q tokens for prizes! This is your chance to win some Q tokens if you have what it takes on the battlefield! CLICK HERE for more details.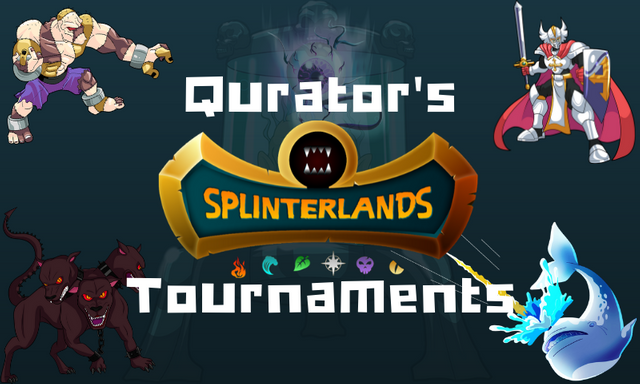 ---
Qurator Hive
Although I am not the biggest fan of beta but I guess the sooner we hop on board the better. For now there are not many perks that come with using our hive but there sure will be once more testing is done and we finally move out of the beta phase. For now, those who would like to join or post from our hive can use the Qurator hive tag hive-102880 or head over to our hive site and post from there. More news to follow. =)
---
Q Token Details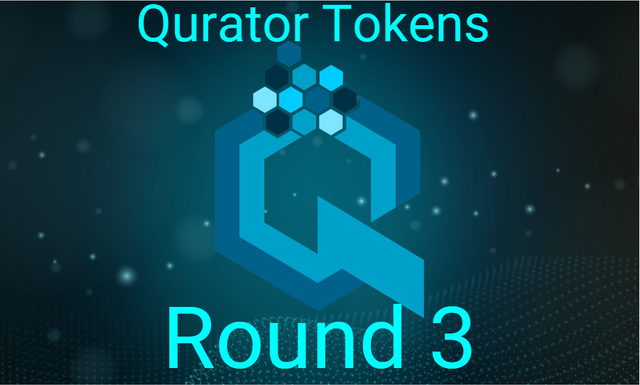 Round three of the Qurator token launched with more details here
---
Free Registration and how to join details can be found here: Registration Details
---

Competitions


We host weekly Photo and Food competitions. Click on the images below to view the posts.
Additionally for all members we have Toss up Thursday, a weekly free for all post-promotional competition.
| Tasty Tuesday | Toss up Thursday | Photo Friday |
| --- | --- | --- |
| | | |
Delegation links for @qurator
After you click the link you will have to check the value, click next and then enter your Steemit NAME and Private Active Key to delegate.
Please remember to leave at least 50SP in your account and that new delegations overwrites the old one. Always use the total amount you want to delegate.
Qurator's Discord Channel


There is more perks and fun stuff on our server:
Feel free to ask Qurator Team questions
Meet other members
Promote your post in our Postpromotion room
Win some Q tokens with random competitions!
Join us! https://discord.gg/pJtWp57

Qurator banners
If you would like to show some more support and use Qurator banners then please head over to this post and copy the banner links from there. =)



»»-------------¤-------------««
Upvoting or Resteeming this post will help us grow and in turn enable us to give better upvotes to our members and quality content creators.
The Qurator project is brought to you by:
@scrooger | @goldendawne | @ewkaw | @ackhoo | @brumest | @blacklux | @rishi556
Cover graphics by - @aaronleang
Like what we do? Consider voting for us as a Steemit witness.
Active Witness rank: 67
---