Dear brothers and sisters in Christ
The Apostle Paul in 1 of Thessalonians, illustrates us with some advice of life in holiness and the fate of the dead and of the survivors in the Parusia. This tells us that as believers we must behave in a way that pleases God by leading a holy life, turning away from vice and disordered sexual life. Respecting our partner and being faithful trying not to offend the other with bad attitudes and living in the purity of love. All of this we must always keep in mind to please God, which will bring happiness and fulfillment to our lives.
Today people are subjected to disinformation for the inappropriate use of social media in which in some cases the right of people is violated, distorting the value and importance of a person, disfiguring sexuality, showing values far from the will of God and his commandments.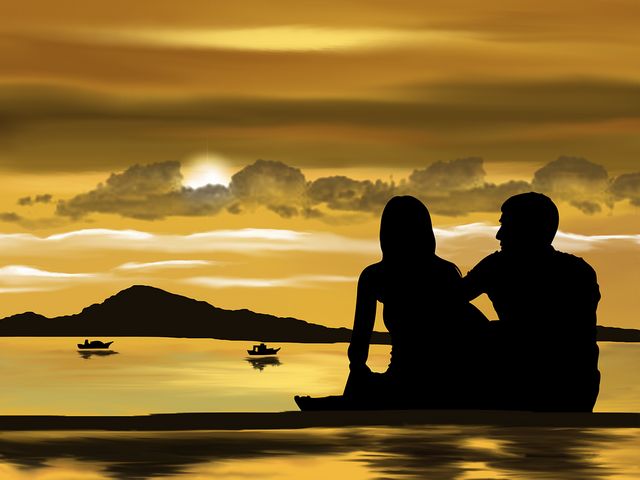 Image source pixabay.com
So our life as Christians should be as God's chosen people, as the apostle Paul exhorts us in the letter to the Colossians:
12 Therefore, as God's chosen people, holy and dearly loved, clothe yourselves with compassion, kindness, humility, gentleness and patience. 13 Bear with each other and forgive one another if any of you has a grievance against someone. Forgive as the Lord forgave you. 14 And over all these virtues put on love, which binds them all together in perfect unity.
Amen
Memo:
It is God's will that you should be sanctified: that you should avoid sexual immorality; that each of you should learn to control your own body in a way that is holy and honorable 1 Thessalonians 4:3-4 NIV

[screenshot @felixgarciap]
Receive my affection and blessings.
Connect with HeartChurch
In the HeartChurch community we have technological tools and spiritual guidance available in which an outstanding place is represented by the contributions of its members and the power to share musical expressions with the psalms that lead us to share the love of Christ beyond our borders.
A first step to access the HeartChurch Community and be able to enjoy the added value of our Community is to complete the affiliation to our services through a simple data registration process, in which we will immediately be registered in an account Blockchain Telos with our user from whom we would receive a daily message from the sacred scriptures and a universal basic income (UBI) consisting of a Heart token based on TELOS technology. From there the parishioner will have access to our digital channels in which, in addition to sharing the word, he will meet brothers from all over the world.

[Image autorized by @heartchurch Community]
The goods that we receive and those that we can give through our incorporation as members of the HeartChurch Community will give us the joy and Peace that our Lord wishes for our lives and also the opportunity to help other people anywhere in the world.
We continue to Reach to the World
I am proudly a #Heartchurch member.

[Use of Image authorized by @Heartchurch]
#sbi-skip