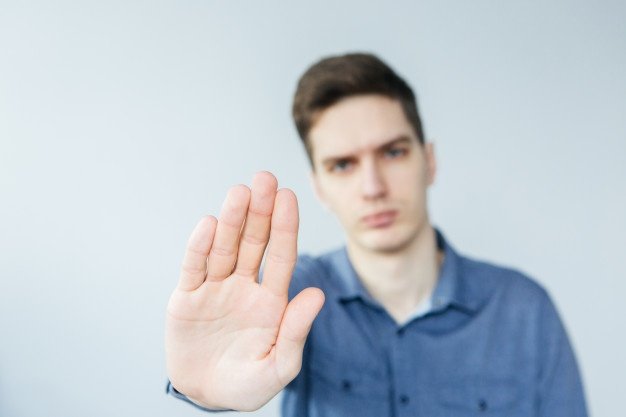 Humans are systematically programmed to say yes !! It is ironic but it is reality. Since we were little we have been trained to endorse what others say ... From paying attention to our teachers to saying yes, in the social environment. This is why we are bound to follow collective standards.
Los seres humanos estamos programados sistemáticamente para decir si!! Es irónico pero es la realidad. Desde pequeños nos han formado para avalar lo que otros sostienen…Desde hacerle caso a nuestros profesores hasta decir que si, en el entorno social. Es por esto que estamos amarrados a seguir los estándares colectivos.
Saying that it is difficult for us as well as offering a product for the first time or declaring ourselves sentimentally; However, this usually happens also because we are afraid of how the other person will act by denying us. Will they stop being my friend? Will you hate me? Will you fire me? or will he just give up on me? These are some of the questions we ask ourselves before answering. Visibly we are repressing what we are and want for something lacking and worthless that will not make us happy.
Decir que nos resulta difícil así como ofrecer un producto por primera vez o declararnos sentimentalmente; no obstante, esto ocurre generalmente también debido a que tenemos miedo de como actuara la otra persona al negarnos ¿Dejara de ser mi amigo? ¿Me odiara? ¿Me despedirá? o ¿Simplemente se rendirá conmigo? Estas son algunas de las preguntas que nos hacemos antes de responder. Visiblemente estamos reprimiendo lo que somos y queremos por algo carente y sin valor que no nos va hacer feliz.
I clearly tell you: that satisfying another person, even when it goes against our moral criteria or just on a whim; it only destroys ourselves !! Learning to say no is difficult, but not impossible. We must begin to be ourselves without absurd foundations that limit us to grow or develop only by those repressive standards.
Claramente les digo: Que satisfacer a otra persona, aun cuando va en contra de nuestros criterios morales o tan solo por un capricho; solo nos destruye a nosotros mismos!! Aprender a decir que no, es difícil, pero no imposible. Debemos empezar a ser nosotros sin basamentos absurdos que nos limitan a crecer o desarrollarnos solo por esos estándares represivos.
Yes, that absurd standard of agreeing to everything !! Let's ask ourselves why entrepreneurs become millionaires? They have simply decided to say no to what limits or opposes them; since this allows him to be a distinct and constantly developing individual. Now, does saying no hurt the other person? The answer is no, my dear readers! We are what we want to be, therefore, no one is subject to doing what another wants ... It sounds contradictory; However, our training does not assimilate this clearly, so there is a barrier that does not allow us to say:
Sí, ese estándar absurdo de darle beneplácito a todo!! ¿Preguntémonos por qué los emprendedores se hacen millonarios? Sencillo han decidido decir que no a aquello que les limita o contraria; ya que esto le permite ser un individuo distinto y en constante desarrollo. ¿Ahora bien decir que no, hiere a la otra persona? La respuesta es no, mis queridos lectores!! Nosotros somos lo que queremos ser, por ende, nadie está sujeto a hacer lo que otro desea… Suena contradictorio; sin embargo, nuestra formación no asimila esto claramente por eso existe esa barrera que no nos permite decir:
No puedo!!
No lo efectuare!!
No lo hare!!
No quiero!!
A simple answer that is very important for our maturity as human beings !! To say no; allows us to be happy, that we do not have to sacrifice our time on other people who do not value it, or that we will not have to commit an act contrary to morality which will naturally allow you to obtain the respect of your bosses, coworkers, friends , family, among others ...
Una simple respuesta que es muy importante para nuestra madurez como seres humanos!! Decir que no; permite que podamos ser felices, que no tengamos que sacrificar nuestro tiempo en otras personas que no lo valoraran, o que no tendremos que cometer un acto contrario a la moral lo que naturalmente te permitirá obtener el respecto de tus jefes, compañeros de trabajo, amigos, familia, entre otros…
Simply by saying that we are not valuing ourselves as people, therefore, we have the ability to effectively discern; without restrictions or heavy chains that limited us and that make us feel used or sad ... As I wrote before, we are what we want to be !!
Sencillamente al decir que no estamos valorándonos a nosotros mismos como personas, por lo cual, tenemos la capacidad de discernir efectivamente; sin restricciones o cadenas pesadas que nos limitaban y que nos hacen sentir utilizados o tristes… Como escribí anteriormente somos lo que queremos ser!!
I learned to say no so as not to go to all my friends' parties and become a professional.
Yo, aprendí a decir que no para no ir a todas las fiestas de mis amigos y hacerme profesional.
I learned to say no to avoid doing someone else's work.
Yo, aprendí a decir que no para no efectuar el trabajo de otro.
I learned to say no to try to please the world and think of myself.
Yo aprendí a decir que no para tratar de complacer al mundo y así pensar en mí.
I learned to say no so as not to please everyone and love myself.
Yo aprendí a decir que no para no agradar a todo mundo y amarme a mí mismo.
I forgot what others will say !! Life is short and that is what really matters. Such a simple answer avoids many painful events !! I am a believer that we are always first than others ... The reason is simple !! I am the most important thing !!
Me olvide del que dirán de los demás!! La vida es corta y eso es lo que verdaderamente importa. Una respuesta tan simple evita muchos acontecimientos dolorosos!! Soy creyente que nosotros estamos siempre primero que los demás… La razón es sencilla!! Yo soy lo más importante!!
If I can't love myself, no one else will do it for me ...
Si no me puedo amar nadie más lo hará por mí…
So love yourself, and always say no.
Así que amate, y di siempre que no.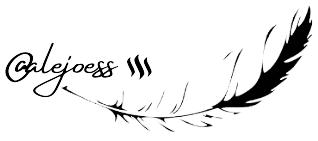 )
Thanks for reading.
Gracias por leer.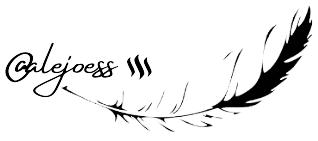 )