I build a universe of quiet ore
.
original poetry
& images
.
by
@d-pend
---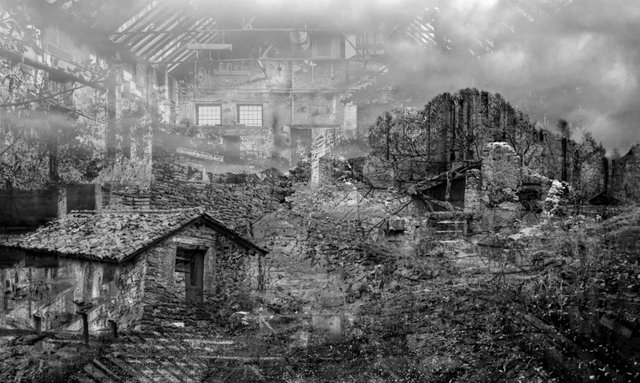 ---
I build a universe of quiet ore
I.
A rough and blasted edifice of stone
to enter in the still, small hours alone
I build with careful hand, and steady glee
to ponder, or to sit soul-quietly.
I linger in the midst of crumbled time:
her broken arch, her portaled portico
whose poignant, unsurpassèd silent rhyme
entreats me but to feel, and not to know.
II.
Voice of the still hours,
will you bathe me with warm words?
Will you soothe with half-solace
born umbrella'd, half-heard?
Will you cast a whispered umber
over dusk of my tongue,
and rend sun asunder
whose light-stream I've sung?
A pittance of your patter-lack
for a speck-besotted mind,
I beg that utter prescience:
to know, and not to find.
III.
I build a universe of quiet ore
whose boulder and whose speck I smile upon,
soft-taken from the all-inviolate core:
by many spurnèd, though the same may fawn
in dream, or sudden disbelief, or death—
in living less convincèd than in dearth.
I gild an atmosphere of quiet breath;
adorn with air my calm, new waiting earth.
In the sudden hush, I banish thought;
I conjure mirror-walls, bestir the hearth
of morning in my palace loving-wrought.
IV.
Afar, in the east—
I pray to glance, at least
by floral beams sweet hue
of the smolder of old rue.
---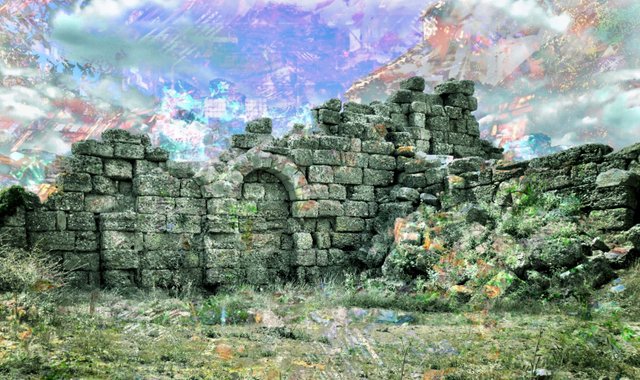 ---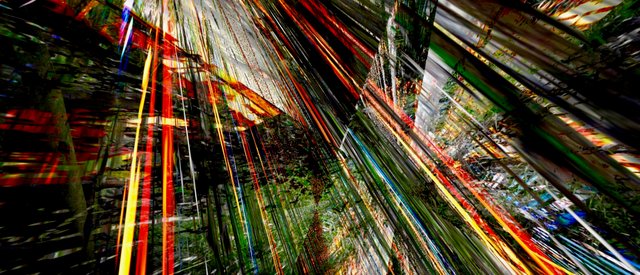 ---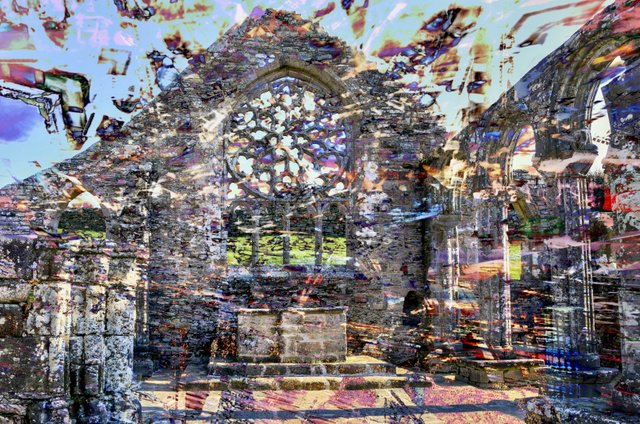 ---
---
Original material by Daniel Pendergraft
First published to the STEEM blockchain.
.
Feb. 15, 2020
.
Images are digital composites
created using free domain photographs.
---
---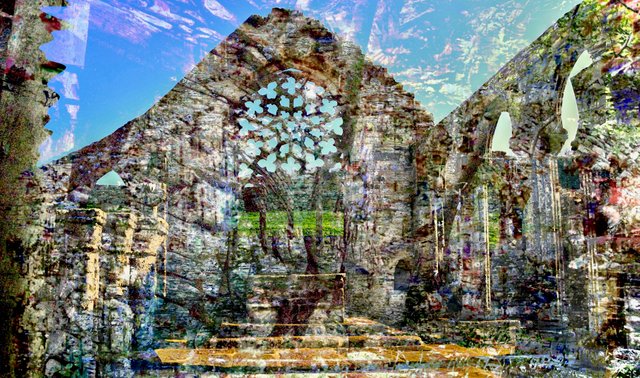 ---