Wouldn't it be wonderful if when we die we can find out the answers to ALL those big and small questions and niggles that we never found out about during our lives. It could be something totally trivial, but something that you never found the truth out about, or it could be a major event or happening that changed our world.. corona virus would be a good example, as would many other conspiracy theories. There is of course the ultimate question, who am i, what is god, and many other esoteric ponderings that have occupied the minds of some of the greatest thinkers in our history. Maybe you made a huge life changing decision, or maybe you didn't, and you will never know how things would have turned out if you have made a different choice!
So this week let us see what has perplexed you in this life! Looking back at my life, i can think of quite a few seemingly trivial things that i have never learned the answer to, and I know I most likely never will. Its quite funny to me how its actually those small simple little things that can really effect me much more than the very big things. SO please do feel free to share even the most silly sounding thing that you really wish you knew the answer to!
I hope you have fun with this question, and take a few minutes to think back, way back, to something you may not have thought about for some time. Of course if there is a huge question that jumps straight into your mind then lets hear it!
Collaborating with OCDB Community Incubation Program to bring YOU more rewards for posting!
Starting this week we are collaborating with OCDB to reward great posts.. and especially those that don't yet have many up-votes. I am personally submitting all (good) posts to our community and especially for QOTW. So far those posts have been generously rewarded with around $6 up-votes so that is a GREAT incentive to you all to get writing as you always do!
POSTING GUIDELINES
"Q. What is the biggest question or mystery in your life that until now you haven't got the answer to? We welcome everyone to join us and post your answer to this QOTW.
- Your answer can be a written post, a video, or any way you wish to express yourself.
- You can post anytime from now until Friday 7th August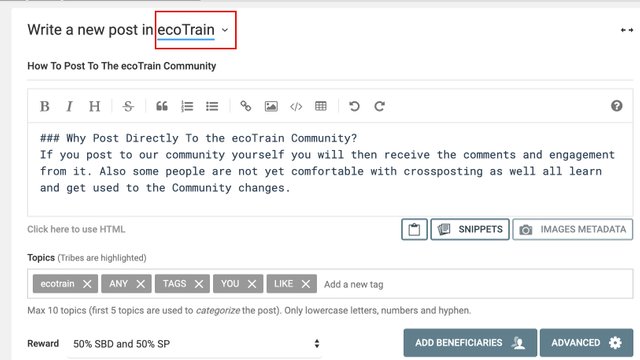 - Please also post a link to your post in the comments so that I will be sure to find it and add it to the weekly tie-up post.
CHECK OUT OUR PREVIOUS QUESTION OF THE WEEK
Observation vs Judgement: Do you know the difference? 3 Comments / 6 reblogs
https://peakd.com/hive-123046/@ecotrain/question-of-the-week-tie-up-post-13-observation-vs-judgement-do-you-know-the-difference

Share a lesson you've learned in life
https://peakd.com/hive-123046/@ecotrain/ecotrain-question-of-the-week-12-share-a-lesson-you-ve-learned-in-life
Are You A 'Hugger Or A Shrugger' In These Pandemic Times?
https://peakd.com/hive-123046/@ecotrain/ecotrain-question-of-the-week-tie-up-post-are-you-a-hugger-or-a-shrugger-in-these-pandemic-times
How do you deal with monsters? How tolerant are you?
https://peakd.com/ecotrain/@ecotrain/ecotrain-question-of-the-week-tie-up-post-how-do-you-deal-with-monsters-how-tolerant-are-you
Shifting Our Perspective ... Spare A Thought For....
https://peakd.com/hive-123046/@ecotrain/ecotrain-qotw-9-tie-up-shifting-our-perspective-spare-a-thought-for
THANK YOU!!! QUESTION OF THE WEEK TIE UP POST: IF IT SOUNDS TOO GOOD TO BE TRUE, IT PROBABLY ISN'T?.
https://peakd.com/hive-123046/@ecotrain/thank-you-question-of-the-week-tie-up-post-if-its-sound-too-good-to-be-true-it-probably-isn-t
What is Inner Strength? How do you find it?
https://peakd.com/hive-123046/@ecotrain/question-of-the-week-tie-up-post-what-is-inner-strength-how-do-you-find-it

What is my hole in the bucket?
https://peakd.com/hive-123046/@ecotrain/ecotrain-tie-up-post-what-is-my-hole-in-the-bucket
DO WE STILL HAVE FREEDOM OF SPEECH?
https://peakd.com/hive-123046/@ecotrain/ecotrain-tie-up-post-do-we-still-have-freedom-of-speech
Should our governments lie to us to protect us?
https://peakd.com/hive-123046/@ecotrain/ecotrain-qotw-tie-up-post-should-our-governments-lie-to-us
What changes would you like to see happen after Covid19
https://peakd.com/hive-123046/@ecotrain/ecotrain-qotw-tie-up-post-what-changes-would-you-like-to-see-happen-after-covid19
What are you doing to create memories...
https://peakd.com/hive-123046/@ecotrain/ecotrain-qotw-tie-up-post-q8wsuw
What I Am Doing, To Stay Balanced and Positive Whilst on Lockdown
https://peakd.com/hive-123046/@ecotrain/ecotrain-qotw-tie-up-post
If your were to meet with a wise person/sage what sort of questions would you ask?"
https://peakd.com/hive-123046/@ecotrain/ecotrain-qotw-tie-up-post-if-your-were-to-meet-with-a-wise-person-sage-what-sort-of-questions-would-you-ask
Are you worried about Coronavirus, and what are you doing differently (if anything) since you heard about it?"
https://peakd.com/hive-123046/@ecotrain/ecotrain-qotw-tie-up-post-are-you-worried-about-coronavirus-and-what-are-you-doing-differently-if-anything-since-you-heard-about

The 8 Pillars of Abundance Tribe
Supporting People Who Help
Make The World A Better Place
CLICK HERE TO SUBSCRIBE TO THE ECOTRAIN COMMUNITY