Yesterday after receiving gold foil cards from the daily quest reward, I realized that I have not been maintaining my Gold foil deck very well. I realized that I have been getting some Gold foil cards lately but have not upgraded them or combined them to make it a higher level cards. Today I wanted to do that activity.
Exploding Dwarf Gold Foil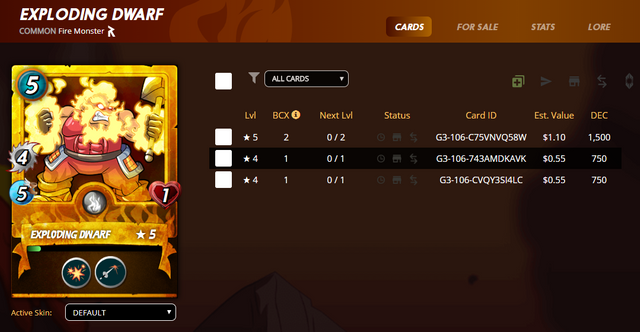 The first card on that list was an Exploding dwarf. This is one of the most common cards that people get from rewards. Some people even think when the supply of this card will reduce so that they will stop receiving this card. With this upgrade, my Gold Foil Exploding Dwarf has become level 6.
Wood Nymph Gold Foil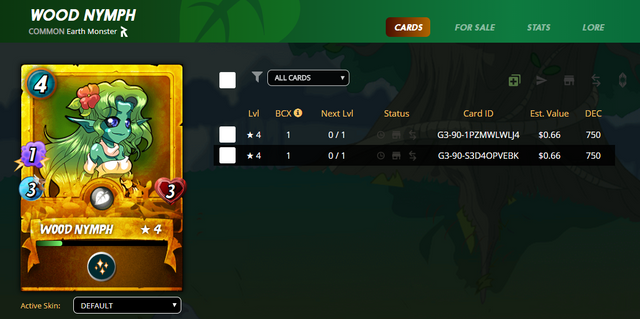 The next card on the list was a Wood Nymph. I noticed that I had two cards that can be combined to make it a Level 5 Wood Nymph. I don't think this will anyways be useful in the battles because my normal Wood Nymph card is higher in level than this one. But I feel it is good to keep it upgraded.
Silvershield Archers Gold Foil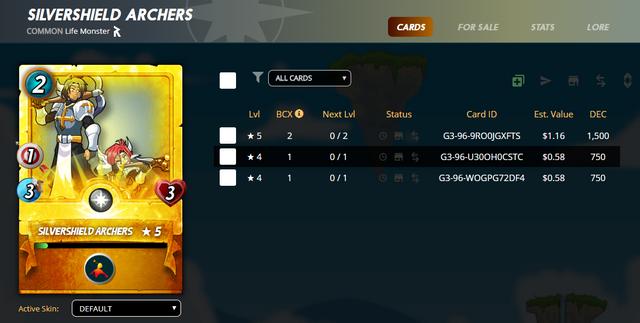 This is again one of the most commonly available cards in the game. The Gold Foil card is fine but the normal card keeps flowing again and again as part of the quest rewards. I guess now the limit has reached and the supply has been cut for this card. However, the card can be purchased from the market if required for upgrade purposes.
Goblin Mech Gold Foil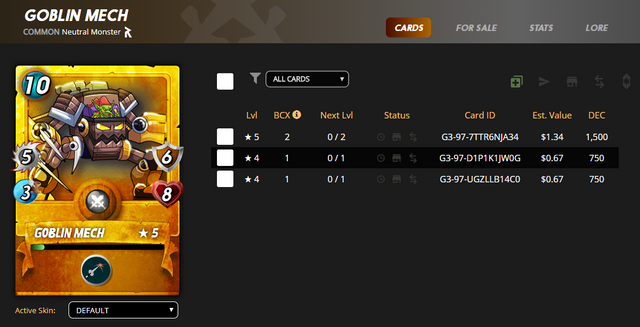 This is again one of the most commonly available card in the game. During the start of the game, this card used to be a dream card and if we own this card, we can own the low-level players but things changed later. After going up in the league, this card required upgrade and the mana cost was very high to use this card. I upgraded the card to level 6 now.