Ant-Man (2015) – USA
Dir: Peyton Reed
My Rating – 3.5/5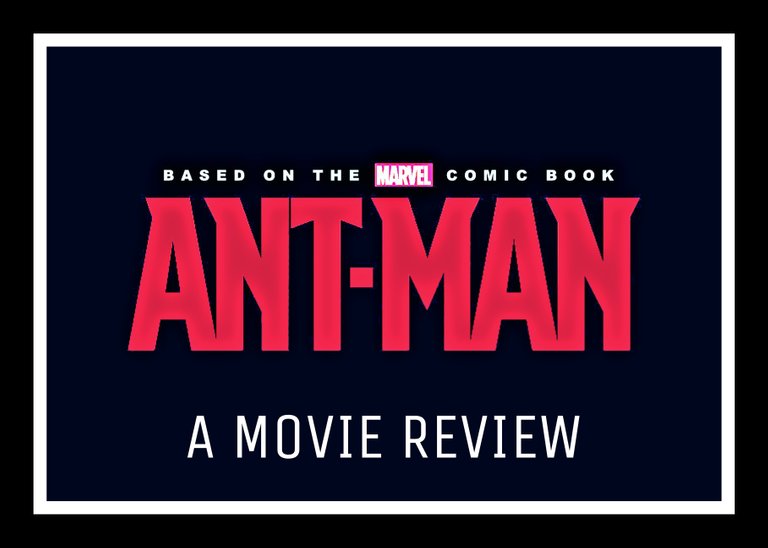 My fourteenth stop in the MCU ride, I've been watching in sequential order. This time I went in with a little low expectations Since unlike most MCU movies I didn't heard so much good about this one. But I was excited about this watch, Because of Paul Rudd. If there is anyone who's a fan of friends The TV show, they know how much likeable character was Mike Hannigan, which was portrayed by Paul Rudd. This guy is now 51 years old but still more handsome than ever. What can I say? The guy's a vampire!
The boat is not the most unique one, the main concept is with pretty much like other MCU movies. all it goes as a master thief is real released from the prison, and unable to find a job and also get around with his daughter. He's chosen by a scientist to own and wear a futuristic suite which is capable of shrinking the living being into small size. We have the responsibility of not creating room parties get their hands on this technology, which can be dangerous to the whole world.
The lead character tries to be funny, at the same time he's so smart, at least the way MCU portrays him. This I see as a cliché, Attempting to make everyone like that. The jokes are good here and there, but there's a terrible problem with illustrating the relationships, We feel nothing when the emotional moments come. This is an except expected problem When you are doing a 2 hour entertainment package, trying to have it all, but gets confused in the middle because you need a longer duration to develop the characters right. The CGI on the Felt a little too much and unrealistic. But I do like the idea of taking the film's focus to the ants, real subject that gets ignored because it's small. The whole thing of the smaller the better that's the only thing feels fresh.
Minor problems like that but there are two very powerful positive for me that enabled me to enjoy the film. Paul Rudd and Michael Pena. I told you about Paul run, but Pena's Character is so amusing, and that mouthing thing he does at the ending.. Oh man that **** is super cool!
So overall Ant man is a little bit above average film for me, I'm looking forward to it's sequel, Ant man and the wasp. Again with low expectations.
Oh wait, no... they said Ant man will return in Civil War. Now that's interesting. And oh, Evangeline Lilly is hot. I guess you already know that tho.