West Side Story (1961) - USA
Dir: Robert Wise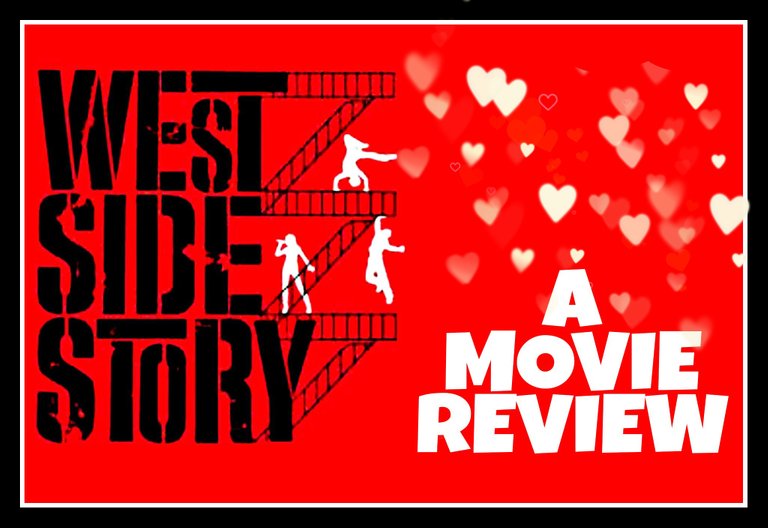 My Rating - 4.5/5
Don't tell me this did not influence La La Land. I'll eat you.
Ripped off from Dulik Aiya's top romance list.
For two and half hours, we sink into a Musical ocean in which the water is mixed with numerous feelings of joy, love, sadness, anger, sorrow and warmth.
West Side Story, is a story about two youngsters from two rival city gangs falling in love while their gangs set out rivalry through hatred and towards tragedy.
At first, until the first 30 mins, it wasn't making enough sense to me. A dancing city gang? What kinda crap is that? But then I realized that I'm not supposed to think. Just watch, listen and feel.
And then... Natalie Woods cleaned all that by just appearing on screen.
I think here Natalie Woods is an example for perfect casting. Although she didn't have the required accent for a PR and had to dub it, she sweeps all that by filling the scenes with her beauty and sweetness, projecting the touch of passion and warmth into the viewer's heart.
Although the film was not to be seen so logically, the message it conveys, and the way the director does that is quiet brilliant. First we are trapped into a slight feeling that there's a good gang, and a bad gang. But later we are taken into events which presents us into understanding the reality and the strong message the film gives. How touching does the director do that is very, very impressive.
Oh and that Dancing? See for yourself!
The remake coming up in 2020 by Steven Spielberg, is very interesting and exciting. Although it's extremely difficult to surpass the sheer originality that this film projects, I think this 72 year old man chose the perfect movie to remake as his one and only remake ever. So, Let's wait and see!
IMDb Rating - 7.5
Rotten Tomatoes - 93%
Roger Ebert - 4/4
Letterboxd - 3.8/5
Source
West Side Story 1961 Trailer