"This poem I dedicate to my lover who was ever in my heart."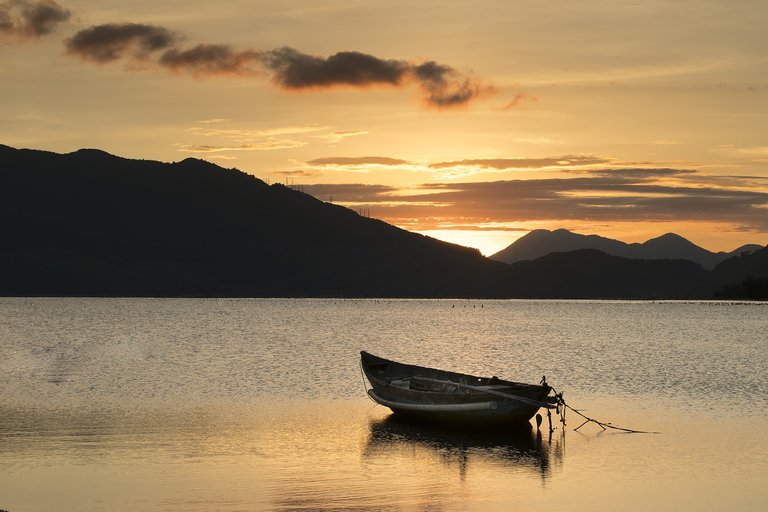 Image source: pixabay.com
My love in little boats.
By @new-spirit.
I am a human being weak in love
I want myself to be pampered
And I also want a piece of jam bread for breakfast with him
I love him more here
On my little boat.
The sun is getting lower on the western horizon
But my love never died for her
How beautiful I was waiting for the little stars there, above the dim sky.
My dear, do you know where I am?
Under the moon I'm always waiting for you
The wings of a beautiful Punai bird, as you can see the shape of your sweet face
I thought of your beautiful lips
The first kiss you gave me on the forehead, in a small harbor called Xemanra
I always miss you my dear.
Behold, the beautiful pine wind trees on the border of the coast, always put my love for you first.
Even I want to always be anchored in your heart.
My dear, I am waiting for you in my little boat.
Aceh, 8 April 2021.
---
My thanks to Mr. @dobartim for creating this weekly poetry contest. I occasionally imagine, about the poetry book that was born from this competition, and published by the Steem School Community. Regards!
---