Today started at exactly 12:00am and I was in church for a church program, praying to God for a fulfilling month ahead.
I work in the media and ICT department in church, saddled with the role of projecting scriptures and songs, we also do all the necessary Media work in and around the church, video capture and many more.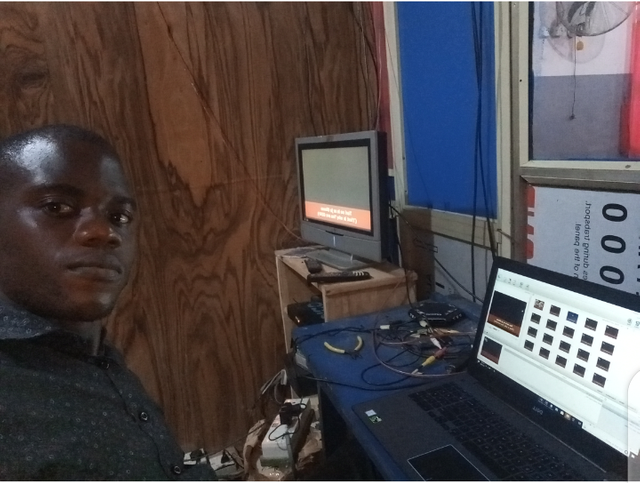 Inside our sectional room editing a song for projection.
...
...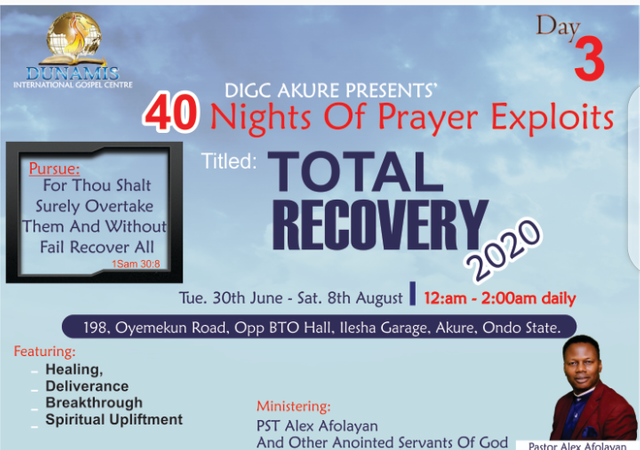 ...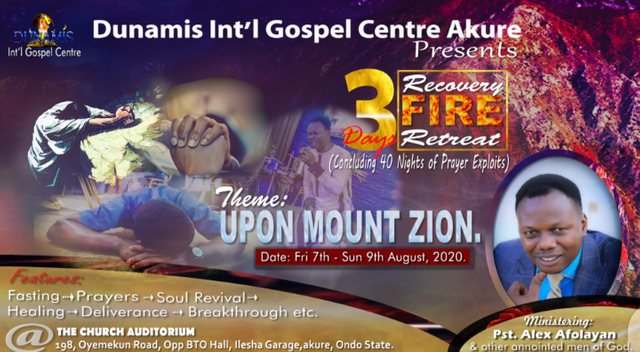 The church program, it's a 40 days vigil which is going to end with a 3-days Fire Conference.
I had to sleep in church till after 7:00am and then go back home. I tried as much as possible to catch some sleep but the sleep didn't come, so I resort to go have my hair cut. Am having a receeding hair these days and am kind of going bald and it's a major concern to me as a person. So, because of that I do resort to having a low cut and all the beards shaved off to look new.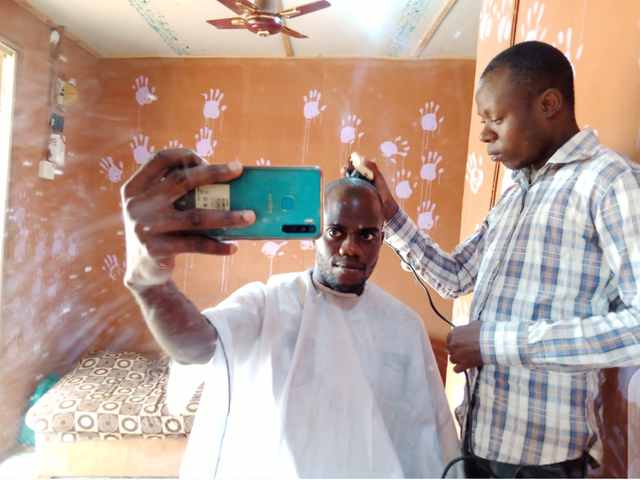 In the barber's shop.
I got back home and found something to eat and put my back on the bed to use that time to surf the net a little, check the social media accounts, from read.cash to Uptrennd, to Minds, to Hive. After that I'll check my wallet too if it's increasing and if there is any contest going on or challenge I can join to increase my visibility on any platform am in and inturn get some tokens or coin to my wallet.
7:50 pm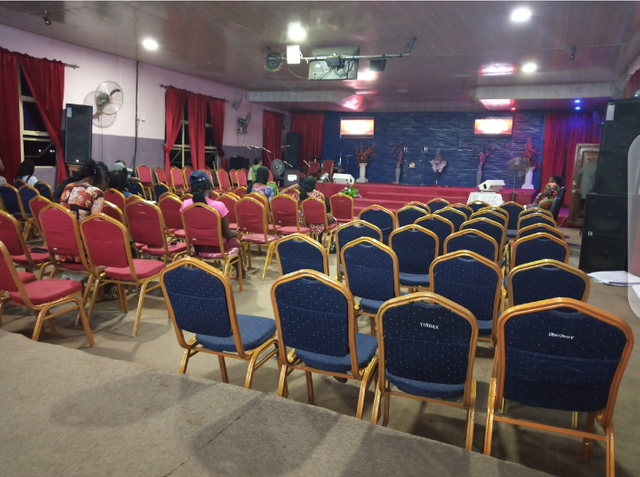 People haven't arrived yet but you can see the TV's
Am here chatting with some friends and trying as much as possible to catch some sleep too before I still need to prepare fully for the vigil and also be at alert all through the night.
Overall
Despite the fact that this is a new day in a new month, am not happy a little, all because I want to make more money and the money isn't coming my way as a expect it but am hoping on God for miracle, more than I can think of
---
---
...
For more information about me, PLEASE SEE MY
'THIS IS ME'
POST.
I belong to @team10-nigeria and HERE'S OUR TEAM ANNOUNCEMENT POST
Thank you for stopping by on my blog
Thank you for coming around.
@botefarm from Nigeria I was invited into this challenge by @greatness96
Word count - 382