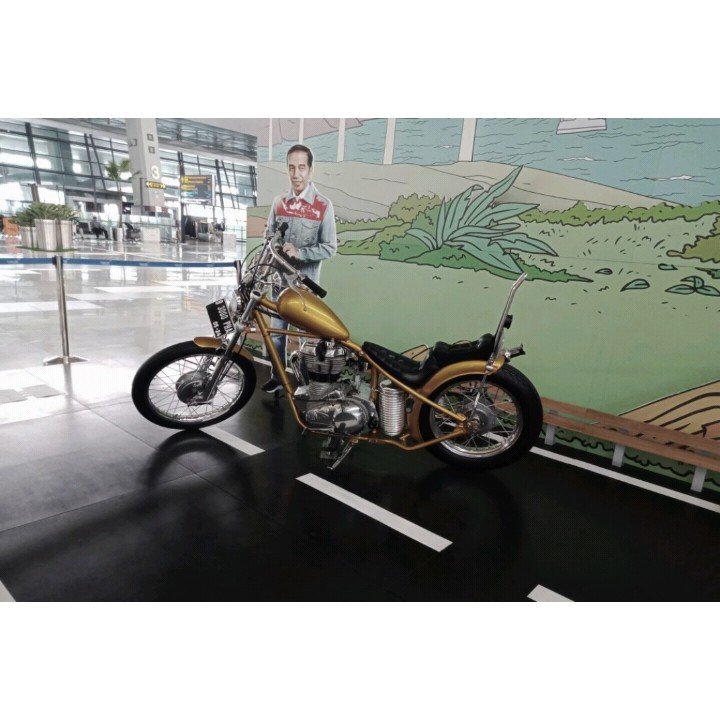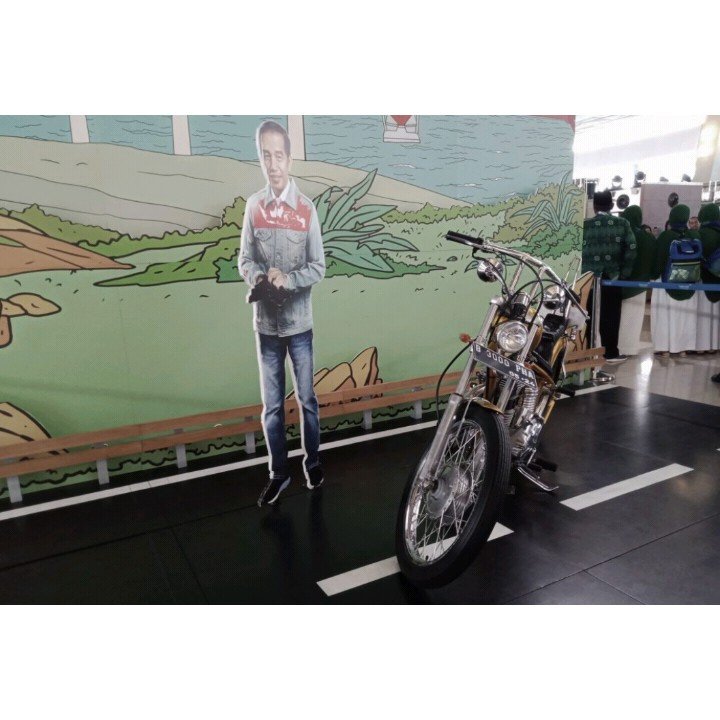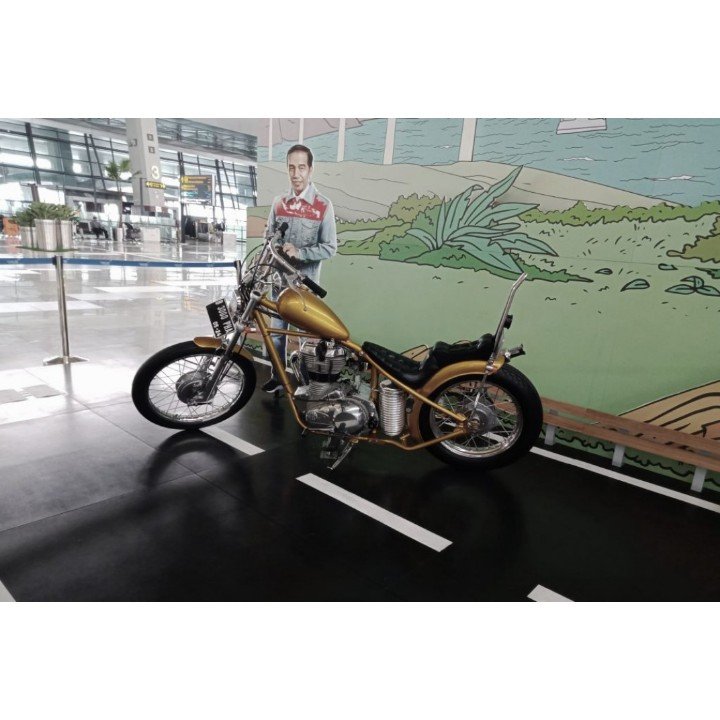 The picture that I show above is the original picture that I took in one of the places where the Mini Cooper motorbike displays belonged to the current Indonesian president, Mr. Jokowi Dodo.
The long motorbike was deliberately exhibited so that we all know that our president has a hobby of collecting classic motorbikes, one of which is the motorbike in the display, the Mini Cooper, which became his favorite motorcycle when he wanted to ride a motorcycle.
Our president has a very different hobby when compared to other presidents, because he has a hobby like a young person, collecting classic motorcycles that are rarely used by others, one of which is the motor in the display picture that I show above, namely the type of motor Mini Cooper where the existence of this type of motorbike is very rare now means that he likes motorcycles that are rarely used by others.
During the opening of the 18th Asian Games in 2018, President Jokowi Dodo also presented a great attraction using his classic motorbike which made the opening of the Asian Games a hot topic at that time because of his attraction. Attractions performed by president Jokowi using his classic motorcycle at that time was a video attraction when he flew using the most expensive classic motorbike from one of the box cars.
[WhereIn Android] (http://www.wherein.io)