Steemit has some interesting competition, as Gab.ai today announced its
Premium Creator
program. The program is a clever one, in which Gab "pros" (US$5.99/month) can now offer original, premium content to subscribers for a small fee - which they can determine for themselves: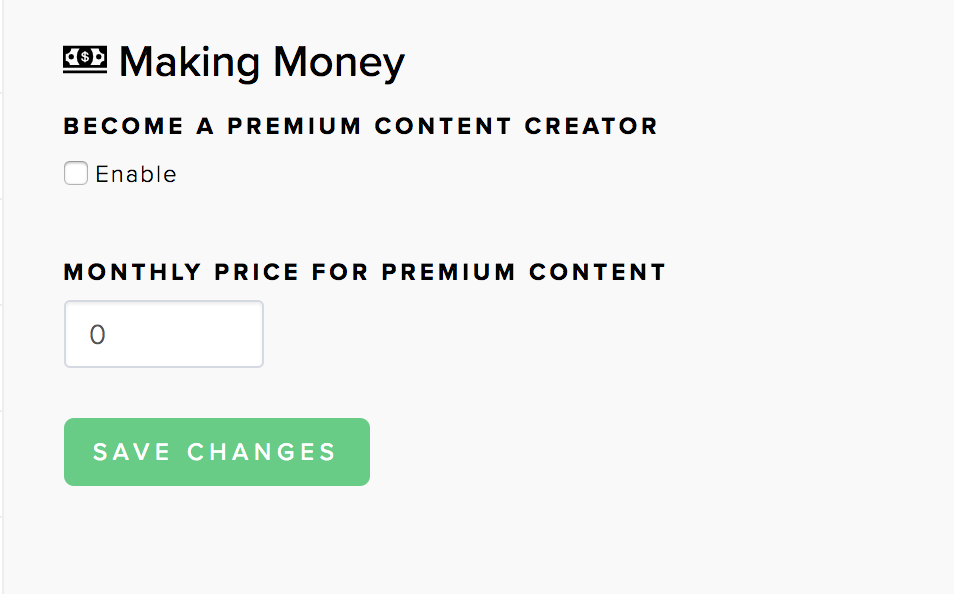 I find Gab's approach both interesting and innovative. It's not my cup of tea (although I use Gab daily to relay political content), but it will certainly appeal to many aspiring writers. Here's the lede:
Creators Can Now Make Money On Gab!
Today we are excited to announce the release of Gab's Premium Creator program. From day one Gab's mission has been about putting people first and defending the freedom of expression. Across the establishment social networks content creators are being demonetized, no-platformed, or forced to walk on eggshells when creating content. Our goal is to create a peer-to-peer exchange of value between content creators and their fans, cutting out the middleman of advertisers completely.
Starting today GabPro members can start monetizing their content on Gab through our new subscription and tipping systems.
Read the full story here
Ken McVay OBC
@dragon40, Certified Curmudgeon

"It is difficult for my friend to express himself.
Why? Has he an impediment to speech?
Yes, he is married to her."--Will Ellis Miller