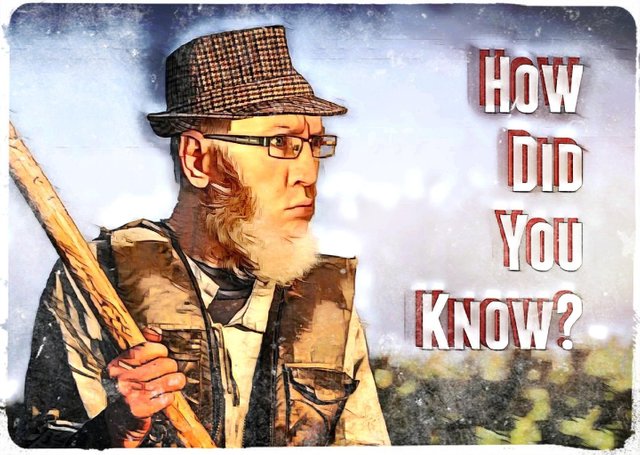 What will it take for you and your goons to lay off my posts
The question, despite its lack of punctuation hung heavily on my screen.
My goons???
I freed a hand and stroked my chin, nodding as if the chap communicating with me on the discords was here in person and we were discussing the milk yield from our latest cows.
?
Oh, look! There it was! The question mark that was missing from the first sentence. This was exciting. I had better answer.
I dropped my handsome hand to the keyboard and made ready to tap.
I was too slow.
Why don't you waste your time downvoting real abuse. Spammy shit like stolen photo with one line of text.
Once again, there was no question mark and yet I was fairly sure this was a question.
It's ok, I thought. He will add it in a minute, like the last time.
I waited.
Nothing.
I waited a wee bit longer.
Still nothing. I was appalled.
It's things like this that start wars.
I muttered to myself.
Oh well. Best answer the young scamp.
The downvote you received is to discourage the buying of votes for profit (ROI) from bidbots. It's genuinely not personal.
I hit send with a flourish.
The answer came back almost immediately. As if the chap on the other end of my screen knew what I was going to say.
You and your goons are the ones abusing the platform and making it a hostile place to be.
I opened my mouth to object but before I could speak, yet another message popped up on my screen.
Fukin keyboard warriors .. Sitting in the dark jacking off as you destroy people's accounts
Aghast, I stared at my laptop, reaching a hand out and slowly closing the lid.
I looked about me suspiciously before tucking my rapidly deflating penis back into my sprout pyjama's.
Grimacing, I shook my head and muttered under my breath.
How did he know?