I am aware that I have written yesterday a post about upvoting and downvoting, but I find it very important to understand the difference between downvotes on STEEM and dislikes or thumbs down on other platforms. Downvote on #NewSteem has a totally different meaning than similar action at another network...
Firstly, if you like or dislike some content on Facebook, you are giving your opinion about stuff that you see (read, watch)... You don't get anything for doing that... On the other side, if you upvote some post on the STEEM network, you and the author of that content will receive more-less the same amount value in cryptocurrency, depending on your upvote value. If your upvote is valued at $1, you as a curator and author of the post will receive around $0.50 each...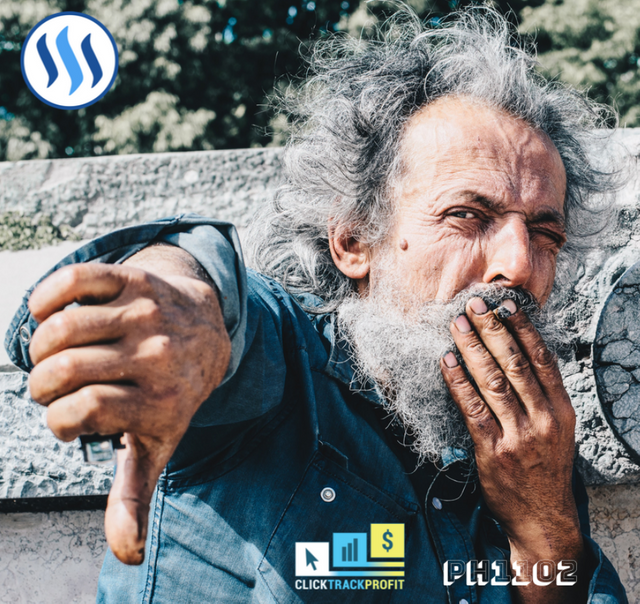 created on canva.com
Let's check the opposite side, the DOWNVOTES. When you are reading/watching some post on the Steem, you are evaluating the effort, quality, contribution of the post... If you like the post, you will probably upvote it and reward the author for his hard work, and of course, you will reward yourself also as a curator...
If you are not interested in the topic of the post, or you have a different opinion, you can leave a comment and engage with the author. There is no need for giving downvote for that...
On the other side, if the post is totally irrelevant to the subject, or it is copy/paste article, plagiarism, or just represent SPAM post, you will DOWNVOTE it. By doing that, you are protecting the STEEM network from the negative impact on rewards and also bad content will be less visible (pushing GOOD content to be more visible).
Just to clarify this, let us make another comparison. For example, you are searching for critics about the new movie, and you have found imdb.com where you have a lot of information about movies. You can see the rating of the movie and you can rate it yourself (upvote-downvote). By doing that you are rating THE MOVIE directly, and NOT the article about the movie, not the quality of writings...
On Steem, you are giving upvotes-downvotes to the INFORMATION that you get from the post. The information can be positive or negative (good movie, bad movie), but after reading it, you will have valuable information; to watch the movie, or not... And you are evaluating if that INFORMATION was usable or not... I hope that you get the point... :)
Finally, I would say that DOWNVOTE on STEEM should be observed as REPORTING ABUSE on other platforms... When you see that someone ABUSING the system, you click on DOWNVOTE button
I would like to state that this is MY opinion about downvotes, and I can be wrong. Have a great day everyone!
ph

.:. .:. .:. .:. .:. .:. .:. .:. .:. .:. .:. .:. .:. .:. .:. .:. .:. .:. .:. .:. .:. .:. .:. .:. .:.

Don't forget to follow, resteem and browse my steempage to stay connected with all the great stuff!

Join SteemSavvy.com The Ultimate STEEM School
Do you need FREE affiliate marketing lessons? Join ClickTrackProfit
.:. .:. .:. .:. .:. .:. .:. .:. .:. .:. .:. .:. .:. .:. .:. .:. .:. .:. .:. .:. .:. .:. .:. .:. .:.