😋🍗Happy Thursday Folks, The weekends almost here! And a perfect time to create an awesome One Pot Meal after working a long week, of my Easy Peasy, " Fast and Fancy" Chinese Fried Rice with a handful of frozen Peas & Carrots added along with your previously browned Chicken Thighs with diced Onions in the same pan.Mmmmm, DELICIOUS!
☑ ( check out my Step by Step Pics. below. and thanks for stopping by! )
---
😋 This meal is Nutritious, Delicious and Oh So Easy, your family will love it as much as mine did, ENJOY!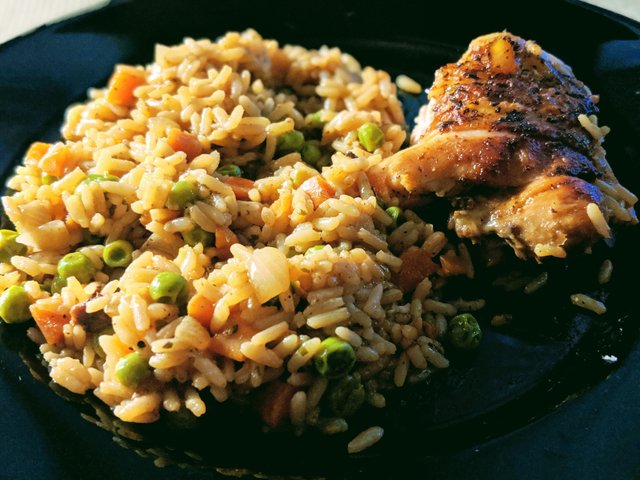 😋 📷💁 "All Photos Just Taken By Me @karenmckersie On My Google Pixel 2 XL Cell Phone, Check my new phones Specs. Here:"
https://www.movertix.com/en/google-pixel-2-xl-bla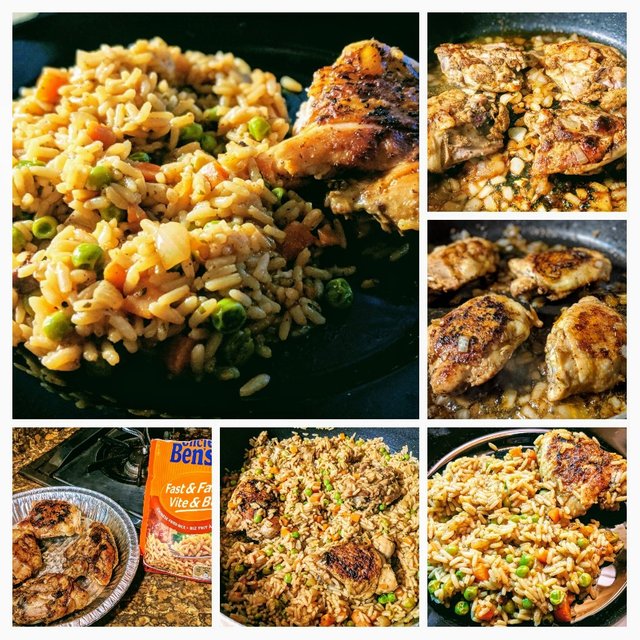 ---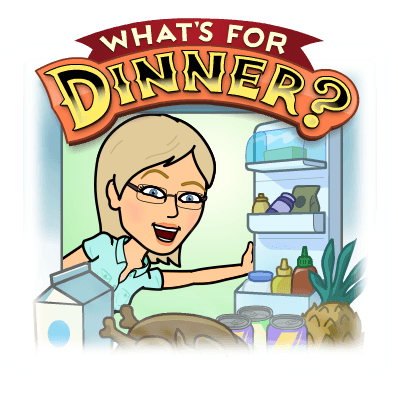 FOLLOW @karenmckersie
😋🍗 Deliciously Fast & Fancy, One Pot Chinese Fried Rice & Chicken Thigh Dinner, Mmmmm!
☑ METHOD: First in a large Pan, Brown your favorite Chicken pieces ( cubed up chicken breast is also awesome for this!) in Olive Oil, when almost cooked add chopped onions and Garlic, once onions and chcken is cooked (aprox. 30 min.) Remove from pan, and prepare your Rice as per instructions, once water is boiling, add chicken back to the pan and cook 20 min. or untill rice is ready, Thats It!!
😋 FAST & FANCY IN ABOUT 50 MIN, DINNERS READY, ENJOY!!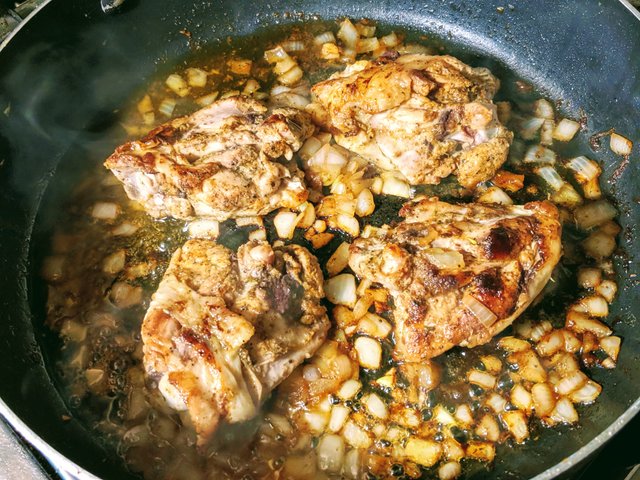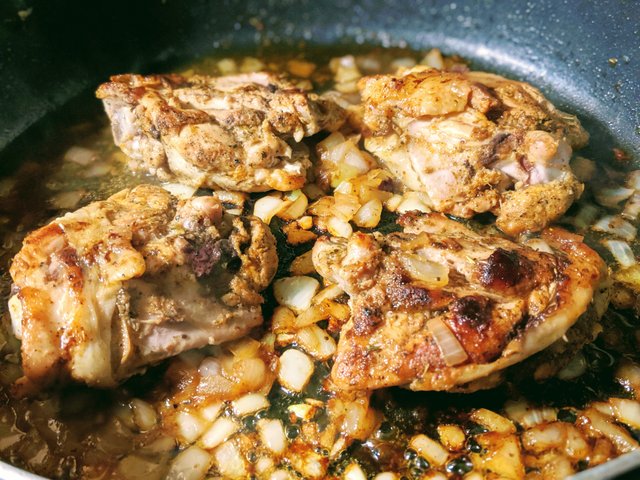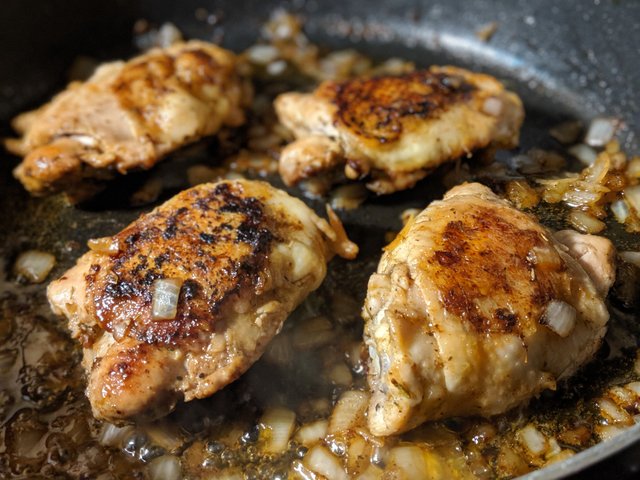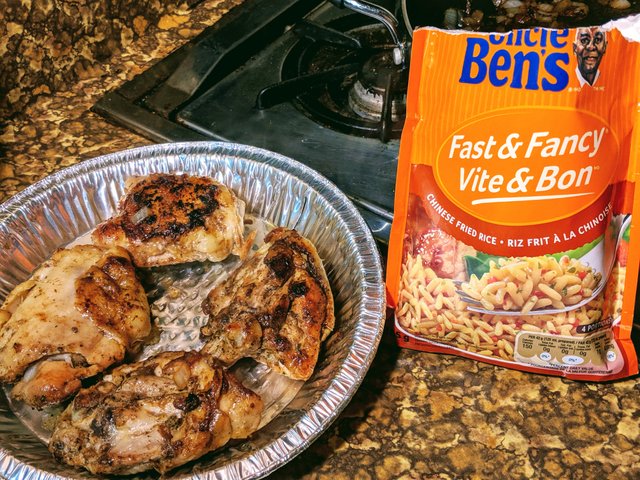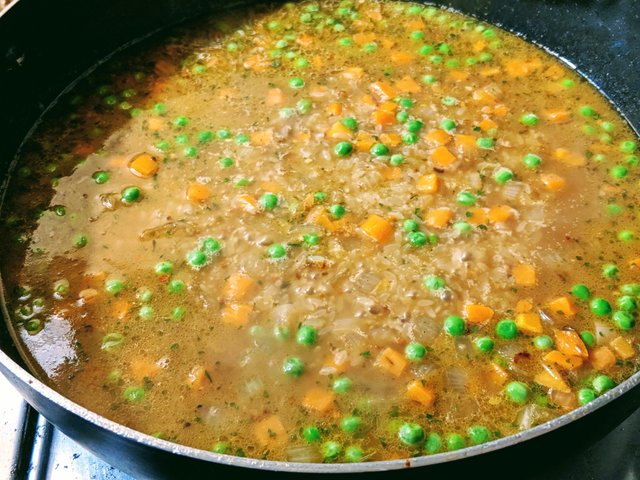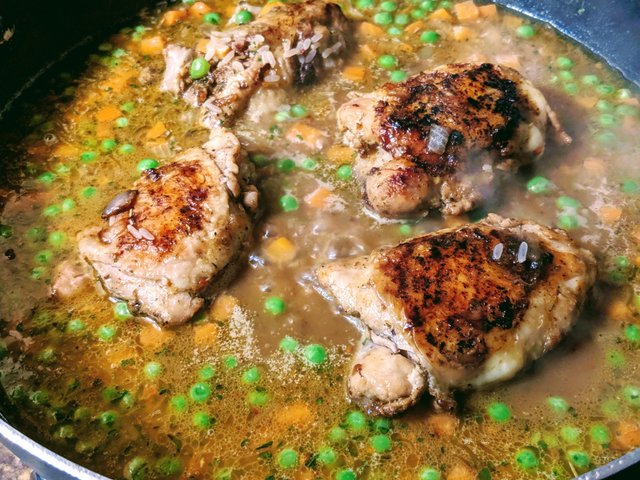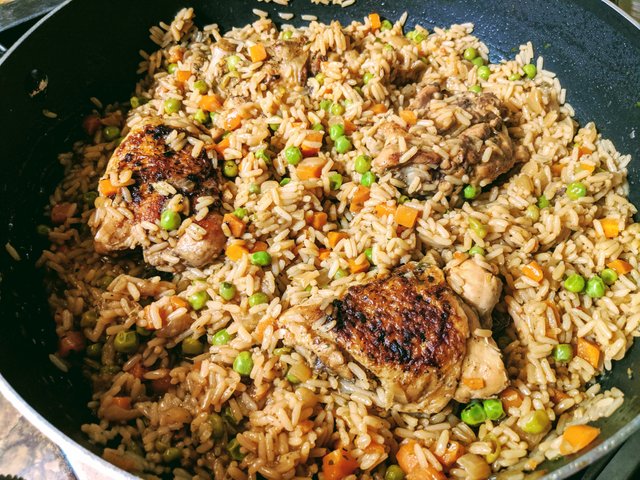 😋🍴 Thats It, Dinners Ready I Made A Plate Just For You! Bon Appetit!🍴😋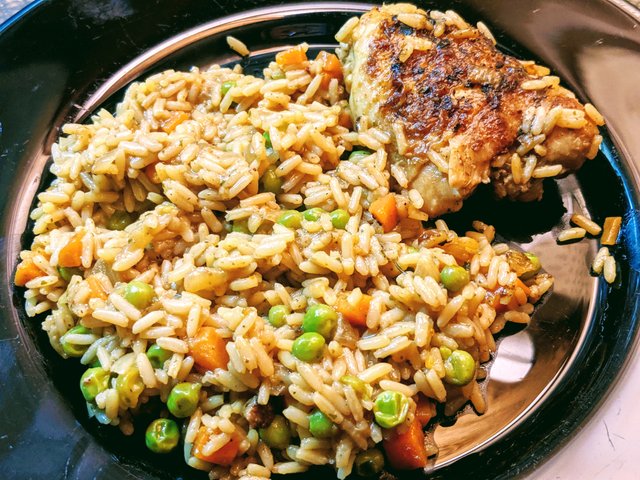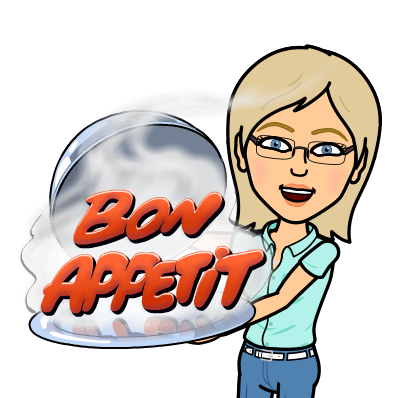 @karenmckersie
💁❤ "Thanks so much for stopping by, your support, upvotes and resteems are much appreciated as I DO NOT USE BOTS TO GET MY POSTS NOTICED, THANK YOU!!"
💯💁"I am a 3 X Whale / 6 X Orca / 7 X Dolphin, And Stake All Tribe Tokens, GO TRIBES!"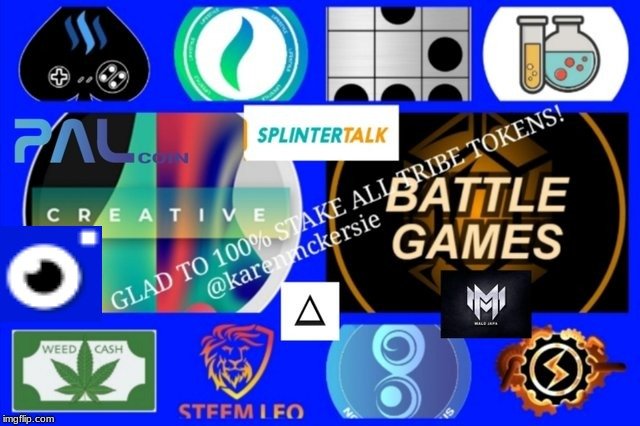 ---
🌄❤ "Blogging and cooking live from our Camper, up in the mountains of British Columbia Canada 🍁 HOPING to finish the other half of our house by this Fall!" ( NOW Next Spring!)
❤ "Being Creative, Living & Loving A Country Lifestyle!" 🌄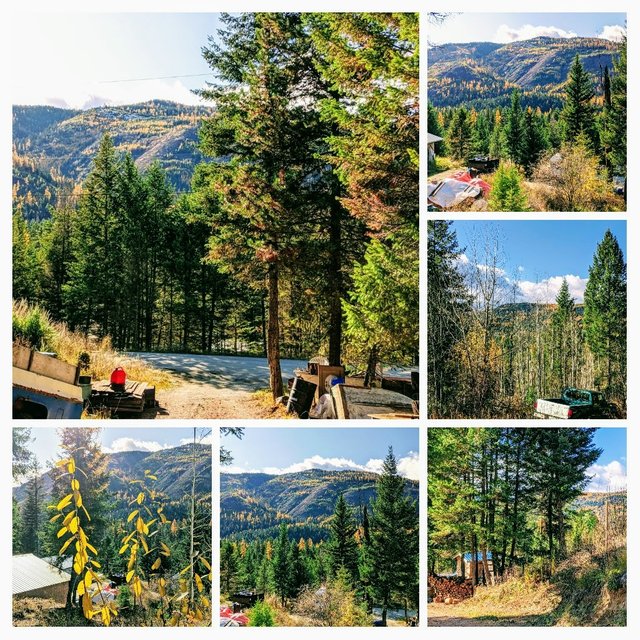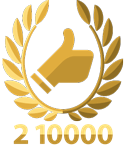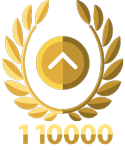 👍"THANKS FOR THE UPVOTES & RESTEEMS, AS I DO NOT SELF VOTE, USE BOTS, delegations or voting trails!"
---
🆙 "I @karenmckersie UPVOTE ALL NON SPAMMY, LEGIT, MANUAL COMMENTS!" 🆙
👍( "The Better The Comment, The Better The Upvote ❤!