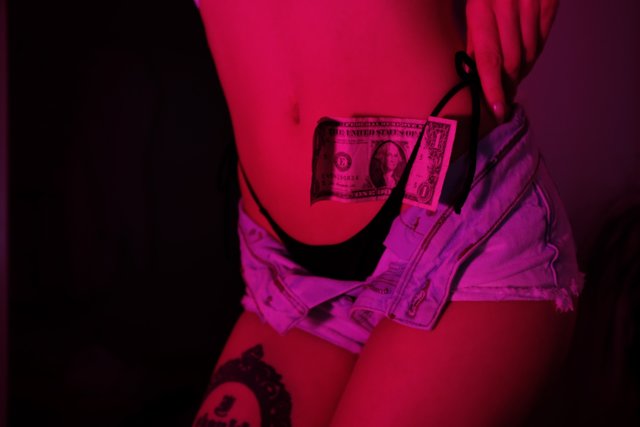 I'm kidding I'm kidding! But would you believe this set is for school work?
We got an assignment to take one picture that represents Texas, and we were told to be creative with it.
First thing that came to my mind was tiny jean shorts, then I remembered I have one dollar bill @jeffjagoe once gave me, so my nasty mind went pretty far off with the seemingly innocent word Texas.
I have tattoos and like to be half naked, so I though what better way to illustrate Texas than be totally white trash. No offence to anyone in Texas.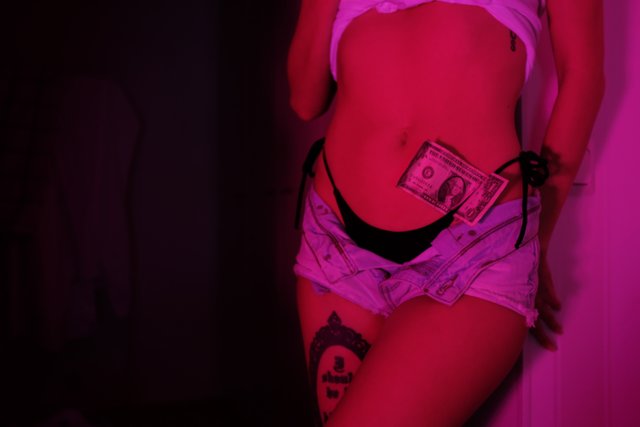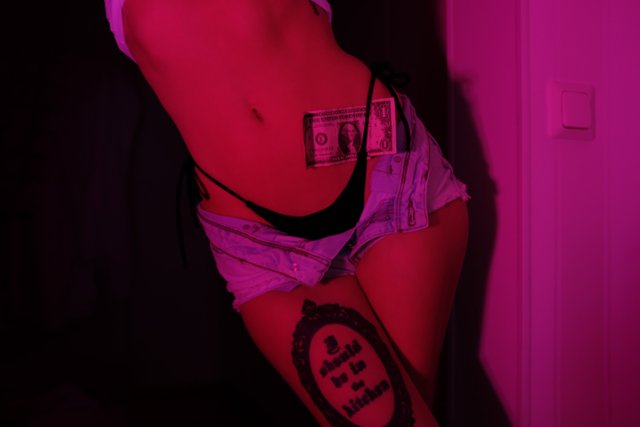 Do you think one of these images represents Texas, or am I too far off with my imagination?