Good Saturday afternoon my dear friends! I am so happy that finally our landline phone was replaced. It is now functional. My mother was the happiest. She can now call her friends in Santiago. Its a sunny day today and once again I am going to give you updates of our dragon fruit series. I took these photos last August 4, 2020 using my Samsung Galaxy J8 phone.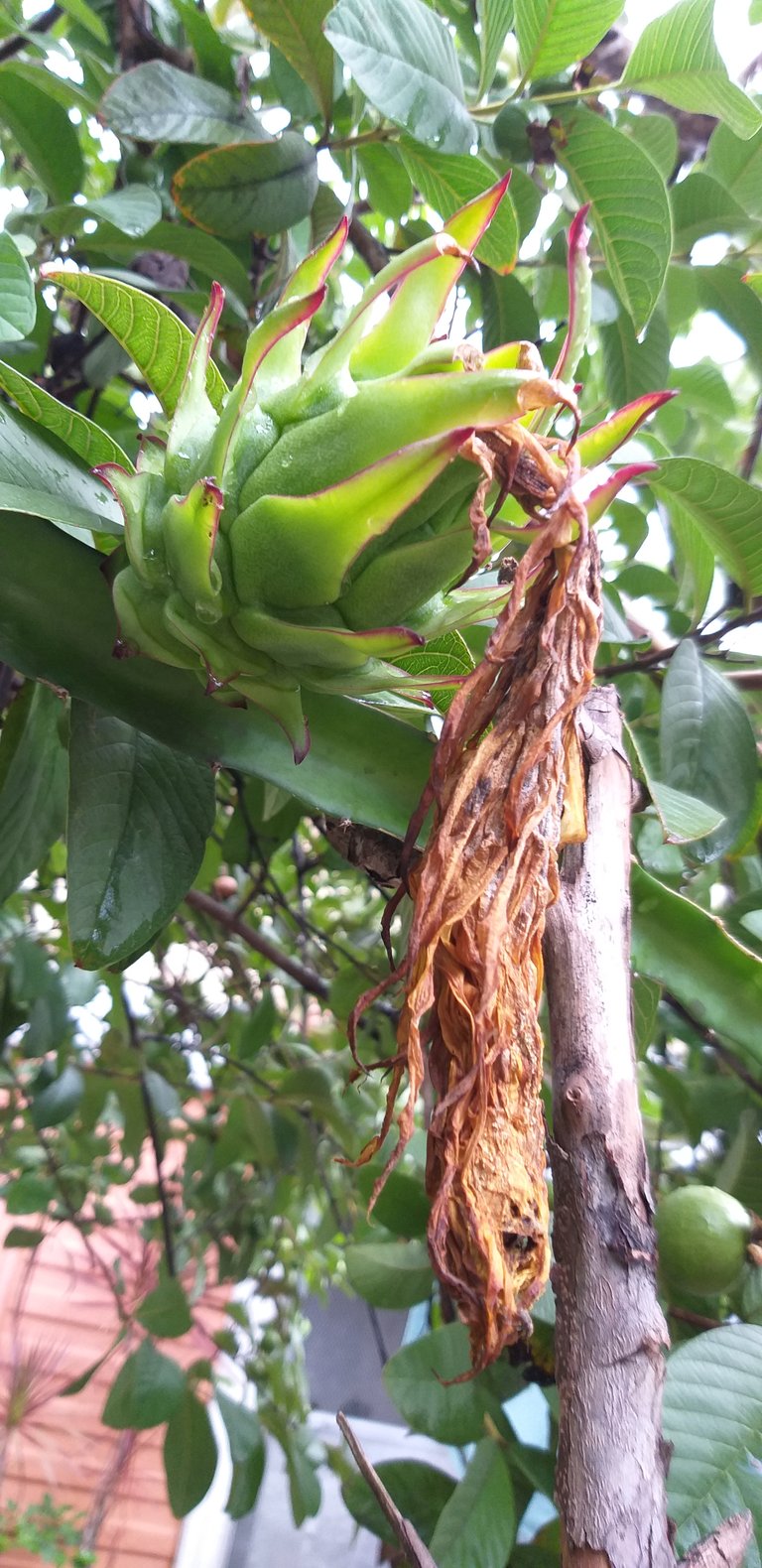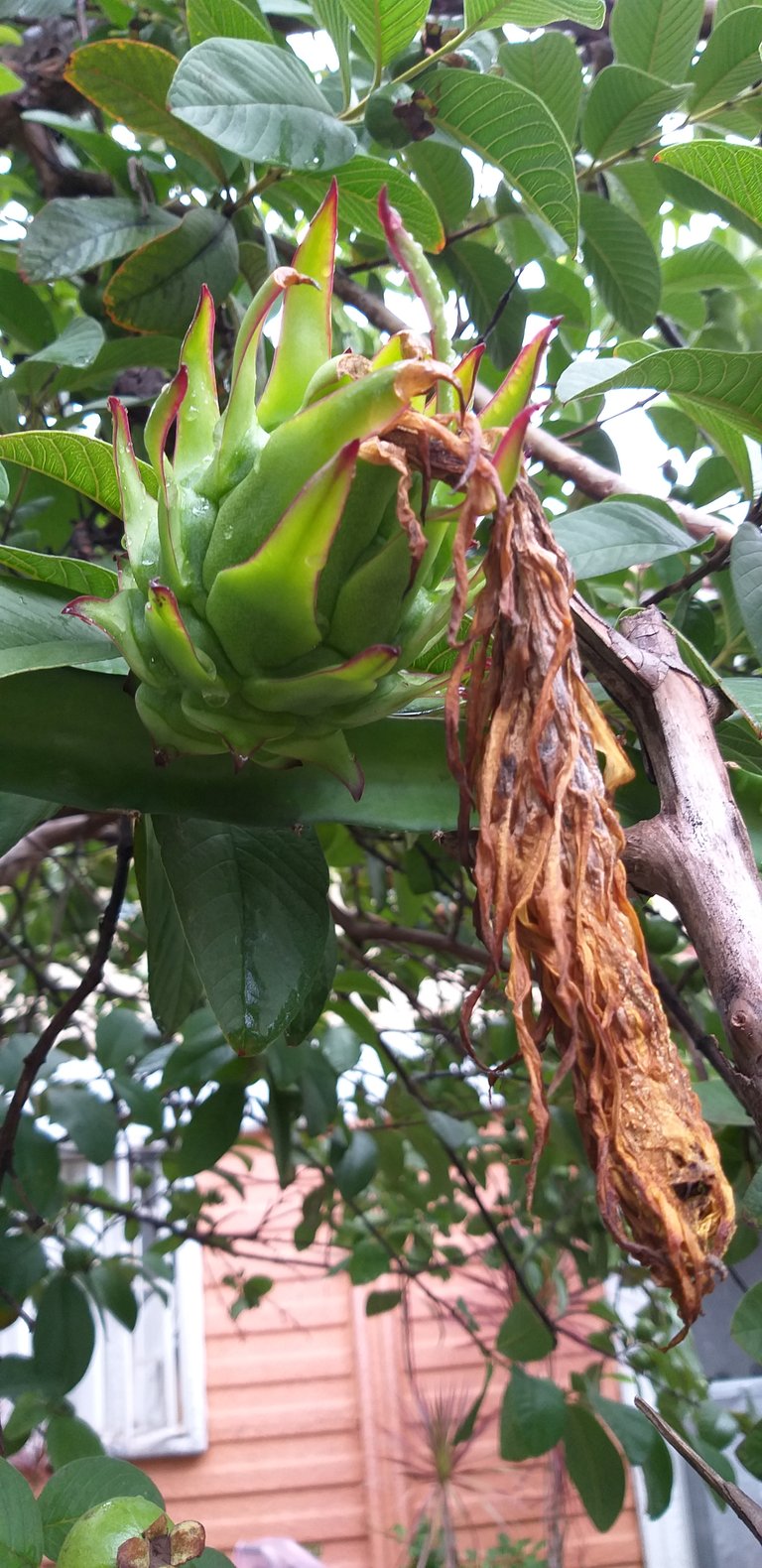 This is the first fruit and its beginnig to show the red color. As you can see the tip and pointed green covering the entire fruit. Lalabas na ang tunay na kulay niya. Malapit na siyang mahinog. But the tail is still there. Hard and withered.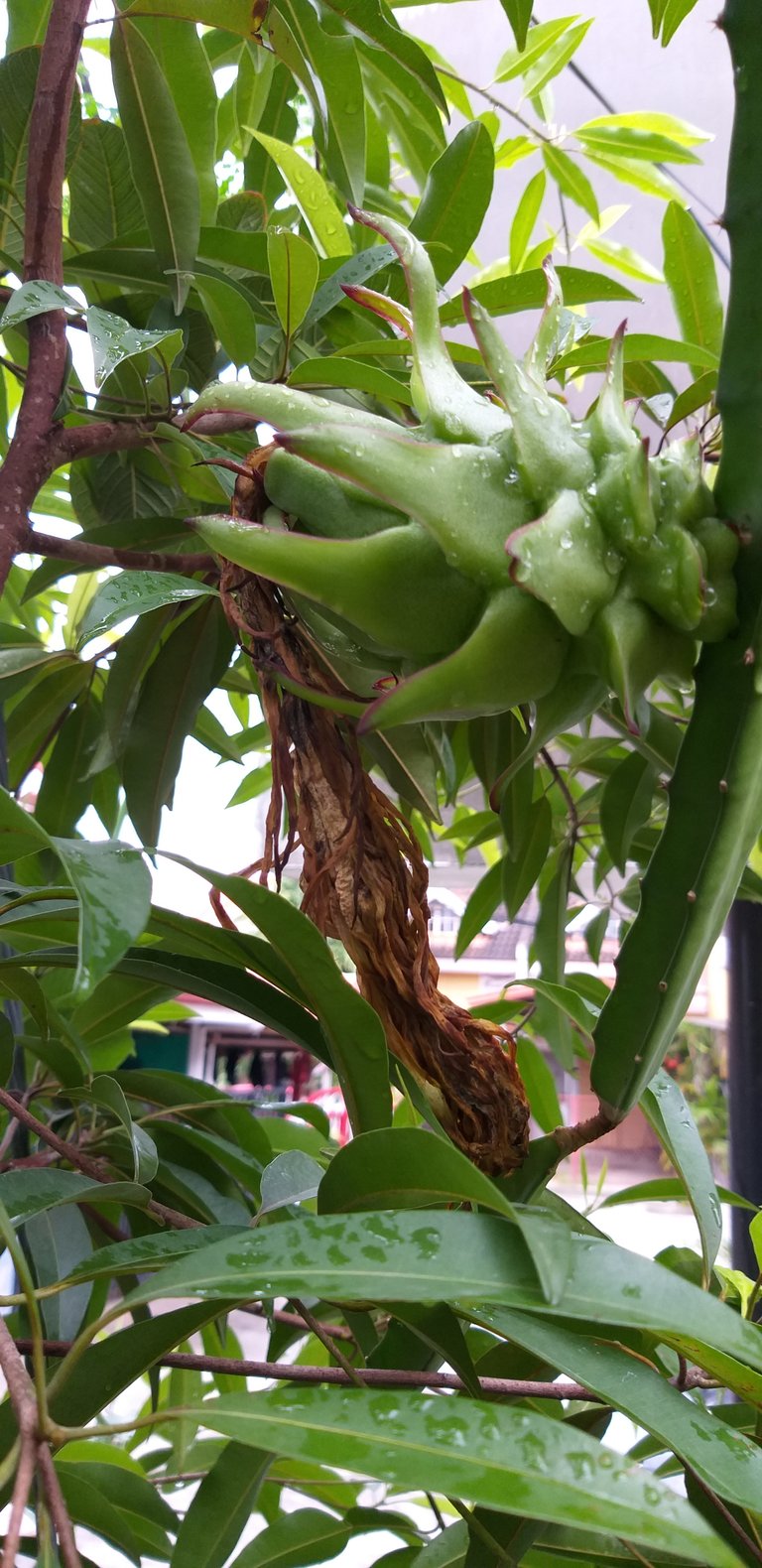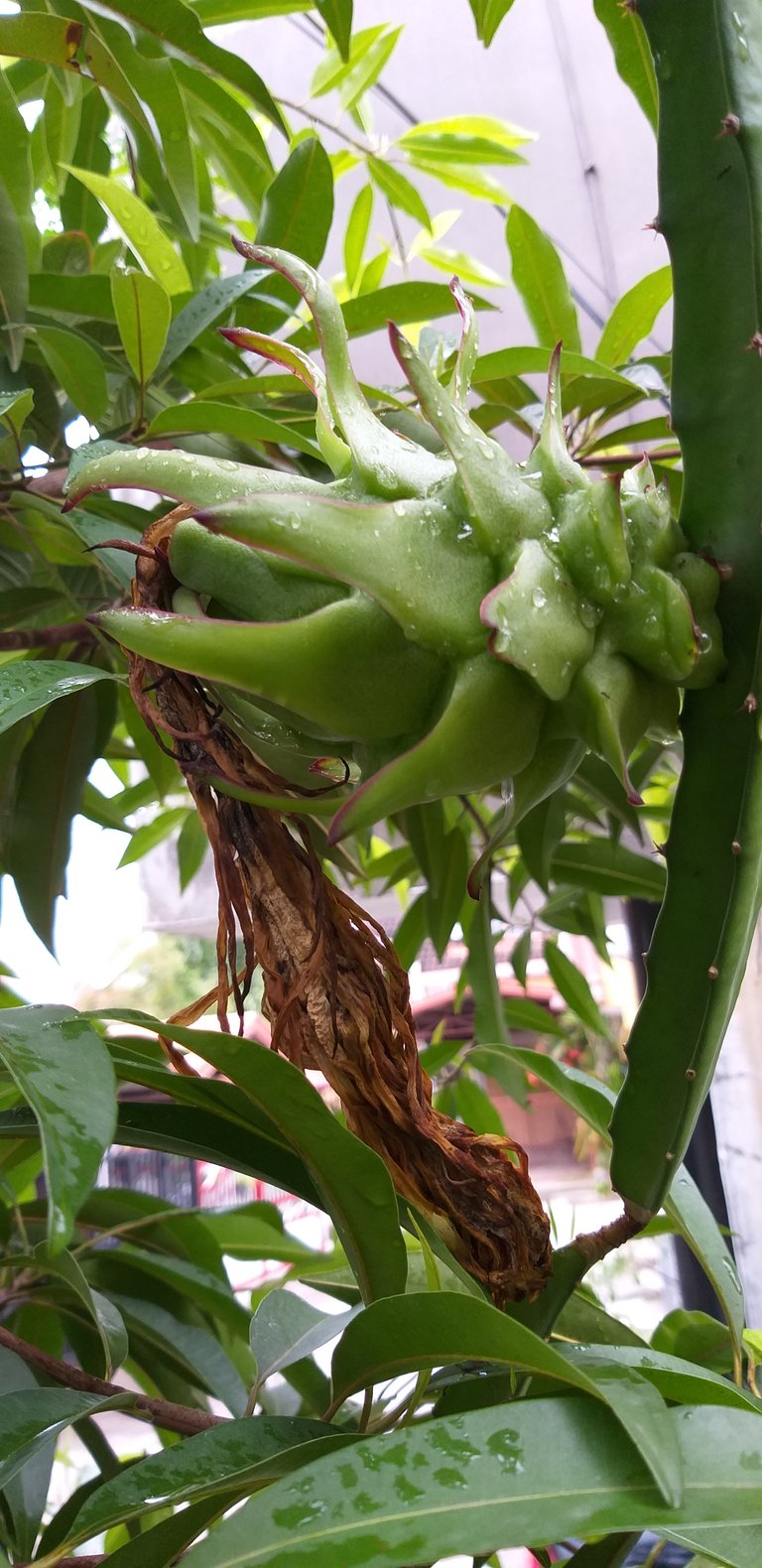 So with the second fruit. It is bigger than the first one. I think we're only waiting for a few more weeks and these fruits are ready to eat. Too bad there are only 3 of them. I wish on the next time it will bear more fruits.🙏
And oh no not again my phone, yes my phone's not working again.😥😪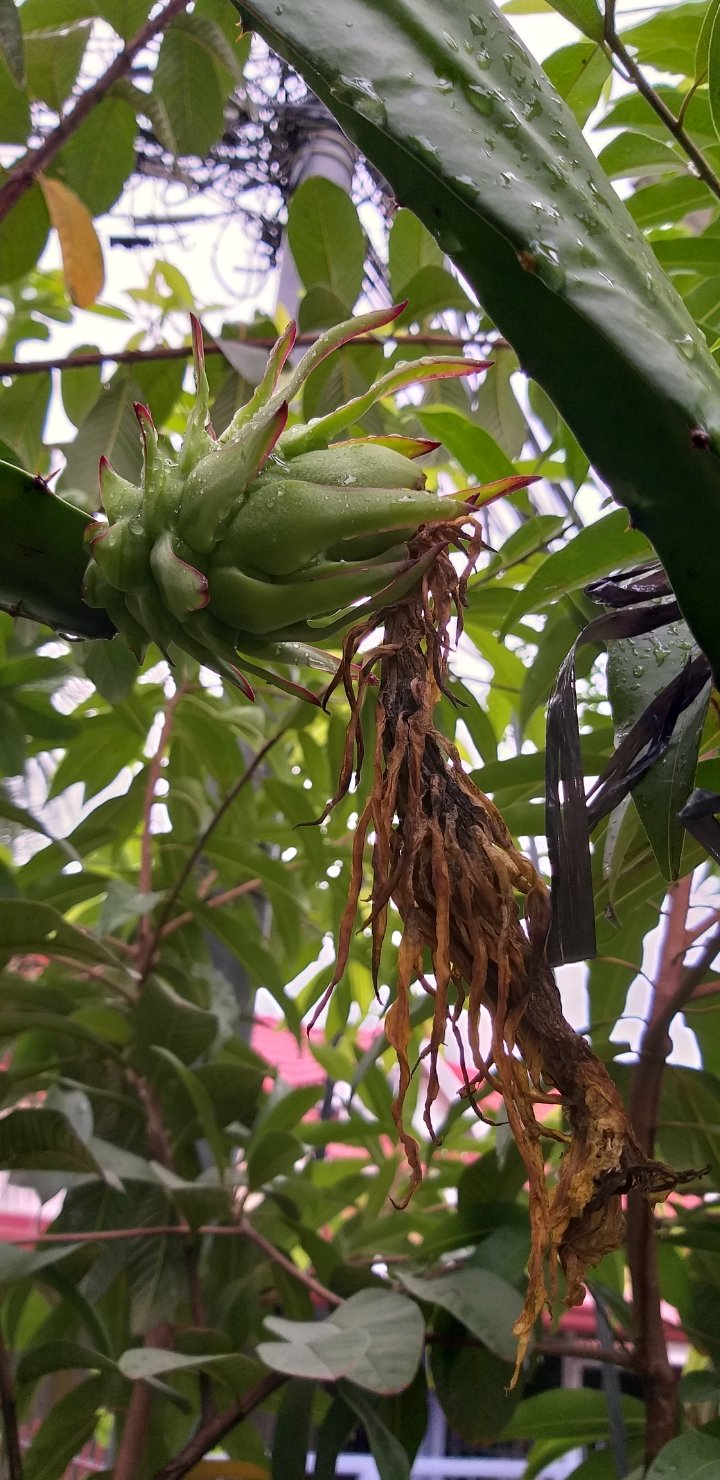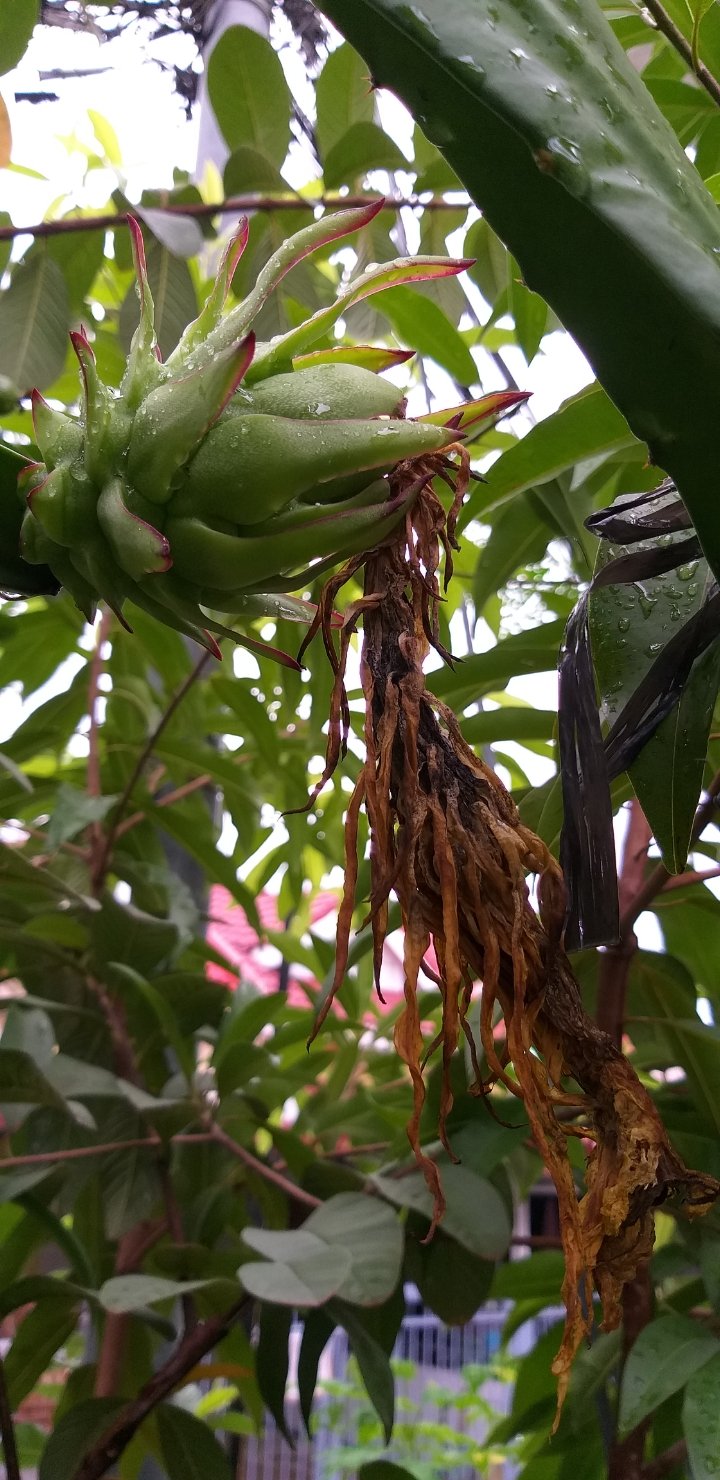 Praise God for screenshots. This is the 3rd fruit. The smallest among the 3. I hope I have given you some motivation today. Its weekend and there was a power interruption a while ago. Thank God the power's back. And so here's my post today.
Thank you so much for your time. God bless us all and let us keep praying for each other and for our world. 👍🙏💚🙏👍
Check this link and join our prayer warrior here in steemit https://steemit.com/christian-trail/@wilx/christians-on-steemit-let-us-follow-and-support-each-other-pt-7-join-the-christian-trail
I am forever grateful to God every day of my life for giving me everything I need and praise Him all the more for not giving me everything I want. To God be all the honor, praise and glory ❤ :-)
I am @sashley a.k.a. shirleynpenalosa, a recipient of God's love, mercy and grace. :-) ❤
Have a blessed Year 2020 everyone :-) ❤
Please do check out @paradise-found's posts and you're welcome to join the @gratefulvibes family curation.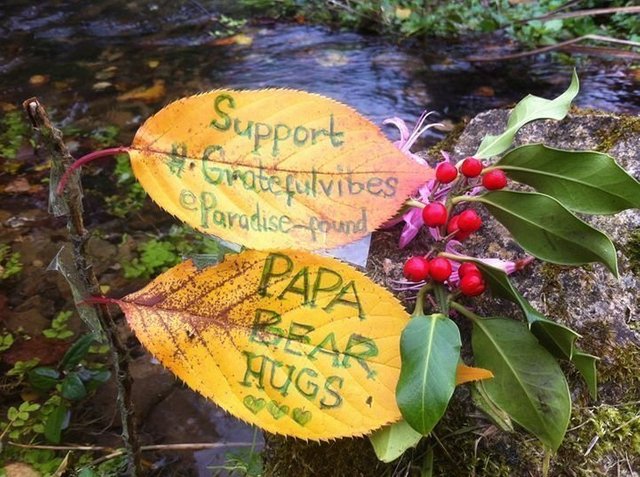 (credits: sis @sunnylife)
Follow us on #gratefulvibes discord channel (positive and uplifting attitude) https://discord.gg/7bvvJG
Let us support @surpassinggoogle as a witness by voting for him, just visit this link https://steemit.com/~witnesses and type in "#steemgigs" at the first search box.
If you want to give him witness voting decisions on your behalf, visit https://steemit.com/~witnessesagain and type in "surpassinggoogle" in the second box as a proxy.

(credits: @bloghound)