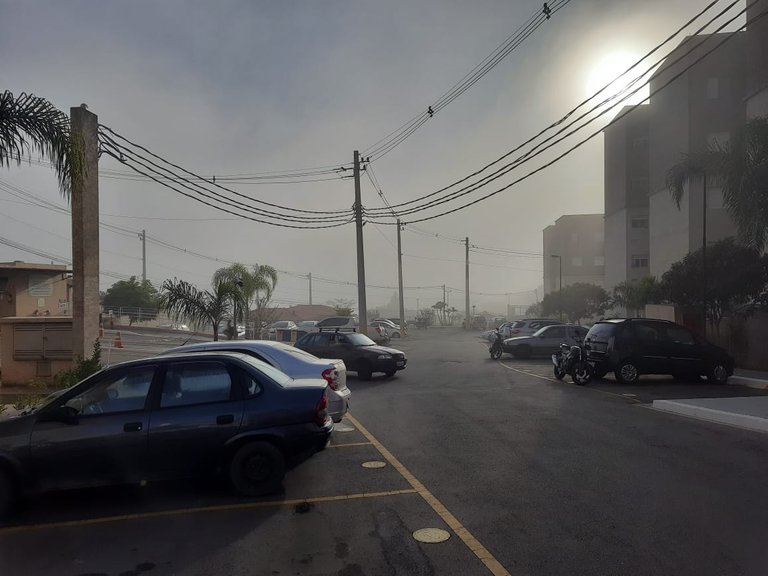 Hola amigos espero que estén muy bien , hoy mi esposa y yo hoy debimos ir al banco, ya que ella tenía que abrir una cuenta bancaria en unos de los bancos del estado , se llama caixa, aquí en Brasil igual que en Venezuela los bancos del estado siempre tienen fila, actualmente aquí dan ayudar mensuales a las personas desempleadas por causa del covid lo que aumenta las cosas en los bancos del estado, así que nos paramos temprano para ir al banco a hacer la cola para poder abrir la cuenta de mi esposa, apenas bajamos del apartamento nos topamos con una mañana bastante fresca alrededor de los 16 grados y una linda neblina.
---
Hello friends, I hope you are very well, today my wife and I had to go to the bank, since she had to open a bank account in one of the state banks, it is called caixa, here in Brazil the same as in Venezuela the banks of the The state always has a line, currently here they give monthly help to unemployed people due to the covid which increases things in the state banks, so we stopped early to go to the bank to queue to open my wife's account As soon as we got out of the apartment we ran into a pretty cool morning around 16 degrees and a nice mist.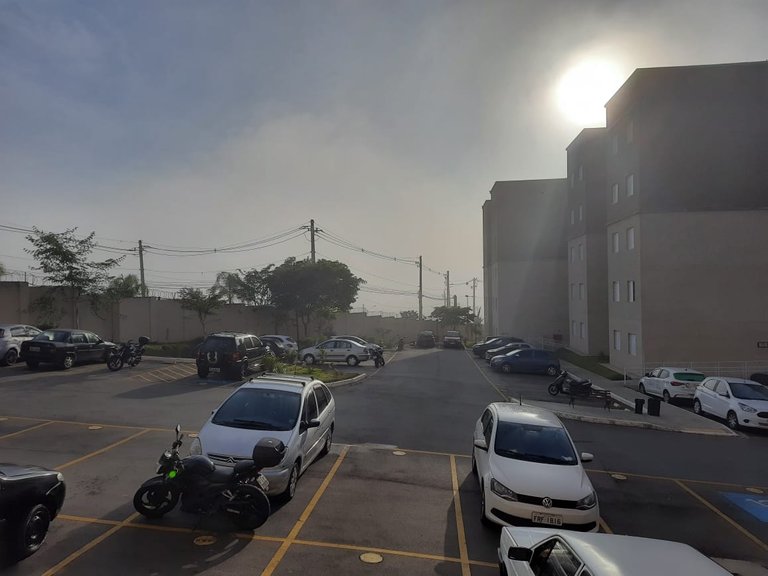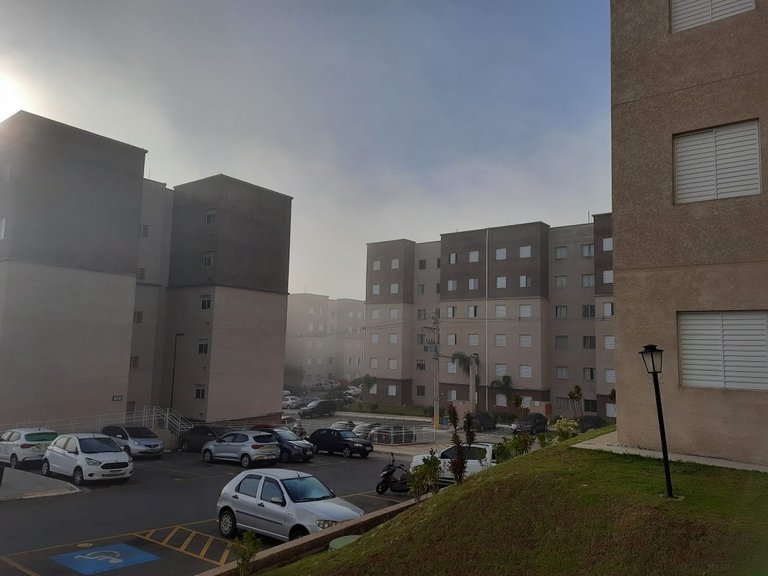 Cuando llegamos al banco hicimos la cola y al momento de entrar solo debía entrar mi esposa, ya que por las restricciones del covid no es permitido que entren acompañantes de las personas que van a hacer los procesos, así que me toco esperar afuera por dos horas y media.
---
When we got to the bank we made the queue and at the time of entering, only my wife had to enter since due to the covid restrictions it is not allowed that companions of the people who are going to do the processes enter, so I had to wait outside for two hours and half.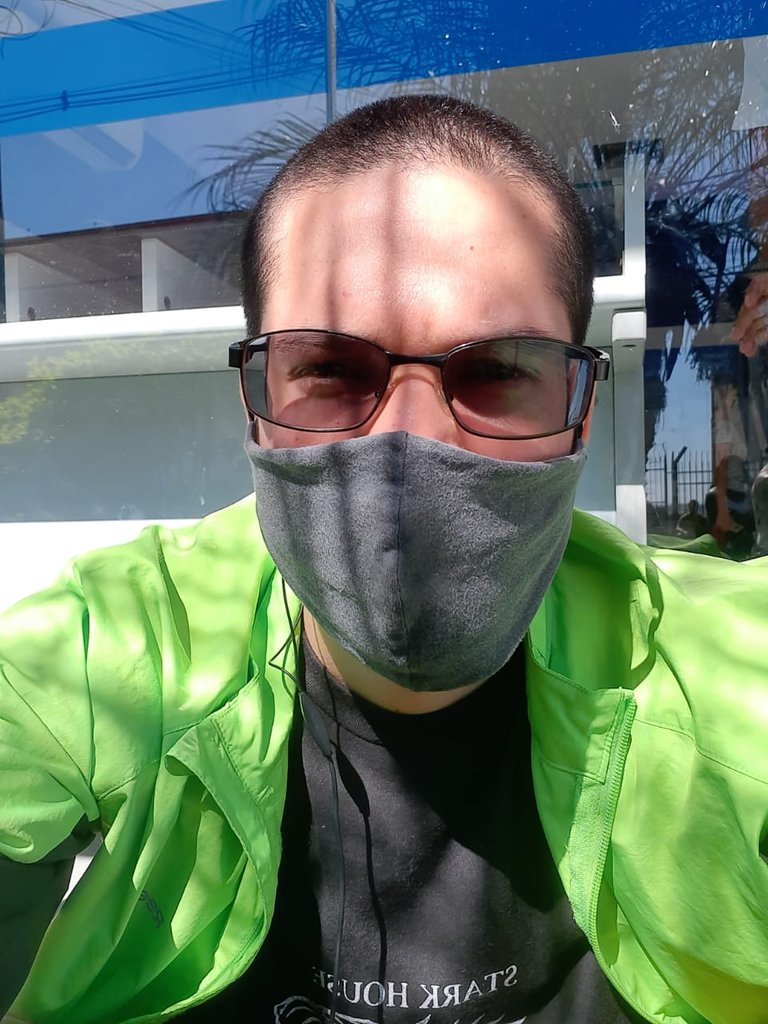 Cuando llegamos al banco hicimos la cola y al momento de entrar solo debía entrar mi esposa, ya que por las restricciones del covid no es permitido que entren acompañantes de las personas que van a hacer los procesos, así que me toco esperar afuera por dos horas y media.
Pero bueno se logro el objetivo ya mi esposa creo la cuenta corriente que era uno de los requisitos del banco para el crédito inmobiliario, buenos amigos es todo lo que les quería comentar por ahora que tengan lindo día, saludos
---
When we got to the bank we made the queue and at the time of entering only my wife had to enter, since due to the covid restrictions it is not allowed that companions of the people who are going to do the processes enter, so I had to wait outside for two hours and a half.
But hey, the goal was achieved and my wife created the checking account that was one of the bank's requirements for real estate credit, good friends is all I wanted to tell you for now, have a nice day, greetings