This is not financial advice because I am not qualified to give financial advice, but if I was, I'd say something like btfd!
STEEM is on sale today around $.80 per coin.
This is quite the drop considering it was $.95 this time yesterday.
A drop of almost 20%.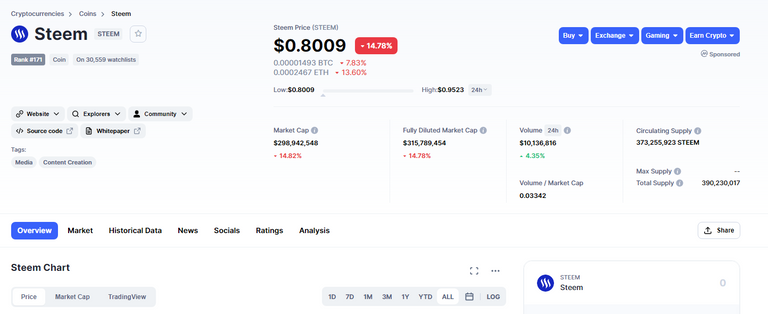 (Source: https://coinmarketcap.com/currencies/steem/)
Based on the charts I have been looking at lately it seems like STEEM is going to make a run at $5 and probably $10 at some point during this bull market.
For that reason buying at $.80 seems like a great bargain.
As always do you own research and DD. I have done mine and I think right now is a great time to pick up some cheap STEEM!