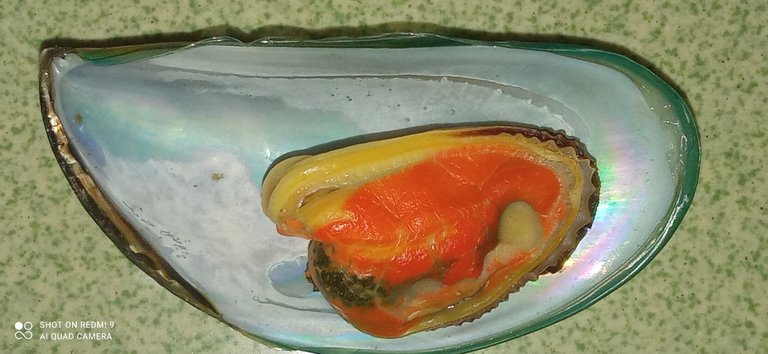 Bagi anda penikmat makanan pasti kenal dengan makanan yang satu ini. Jenis makanan laut yang banyak disukai oleh orang-orang di seluruh dunia.
Ya,kerang laut. Dengan tekstur lembut dan kental,mempunyai aroma dan sangat nikmat untuk dikonsumsi bersama keluarga atau teman-teman anda.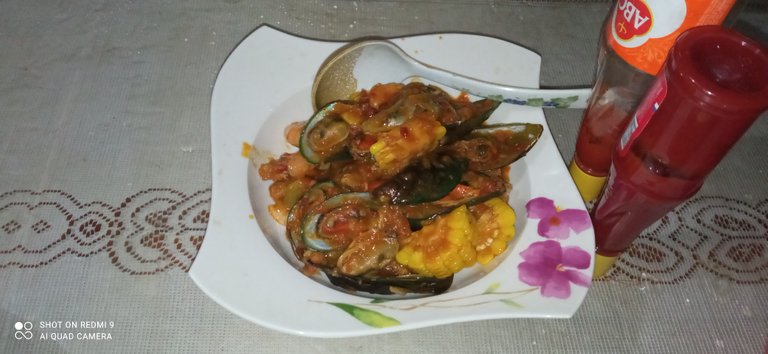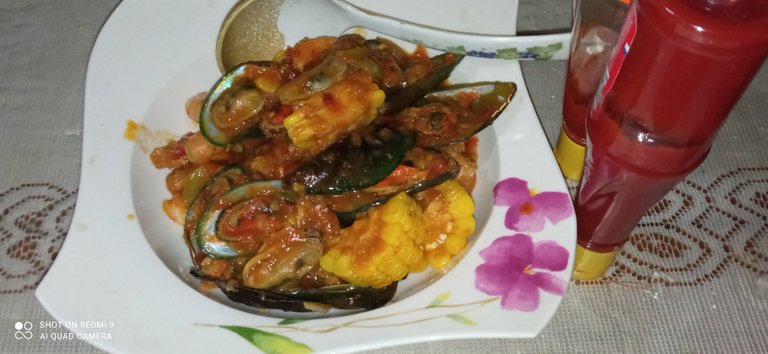 Baiklah,menu yang akan saya bagikan adalah "Jagung Kerang Pedas".
Langsung saja untuk bahan-bahannya adalah kerang,jagung,udang,jahe,bawang merah,bawang putih,daun jeruk,lada,saus tomat,saus tiram,cabe,garam,gula dan penyedap rasa.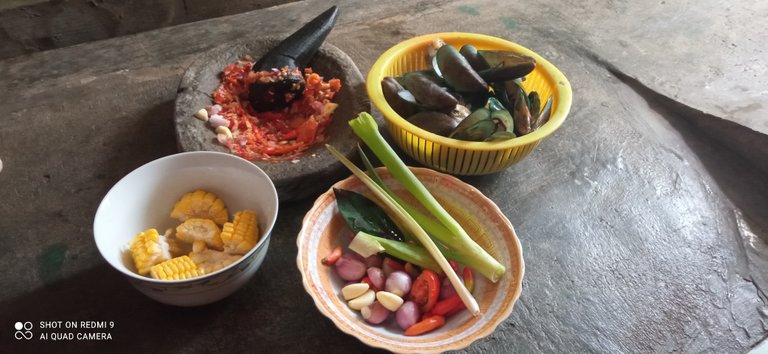 Langkah pertama adalah masukkan cabe yang telah di ulak ke dalam minyak goreng kemudian masukkan jagung,setelah itu masukkan kerang dan udang,tunggulah kira-kira 10-18 menit sambil diaduk semua bahan yang telah di campur.
Saya sengaja menambahkan cabe dan lada serta saus tiram dengan jumlah yang lebih banyak karena kami menyukai makanan yang pedas sebab waktu mengkonsumsinya terasa lebih bergairah dan lebih nikmat,namun bagi anda yang tidak terlalu suka dengan rasa pedas,anda bisa mengatur sendiri volumenya.
Saya tidak menyertakan untuk ukuran berat dari bahan yang dibuat karena itu bisa kita perkirakan sesuai dengan jumlah orang-orang yang mengkonsumsinya.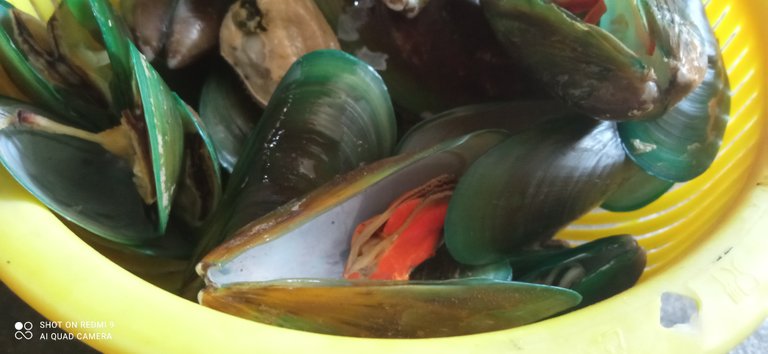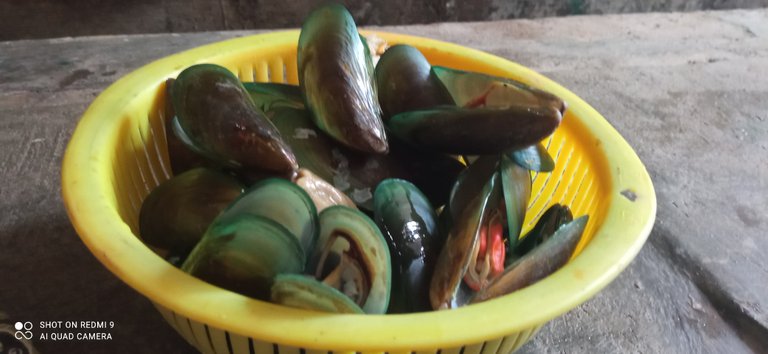 Enjoi .
Hopefully useful and do not forget to give me your vote.
The picture is taken via Xiomi9 android phone.

Thank you
Best Regards