It has been awhile since I last updated the Gold's analysis. But as expected, gold has continue its bull run despite risky asset is still picking up.
Gold is at the zone where there is not much resistant in terms of selling pressure as it has been making highest level during the past year.
The recent high is just a dollar away
Money continues to flow in the gld, silver
Trend remains very bullish.
Look like the bull leg will run for awhile.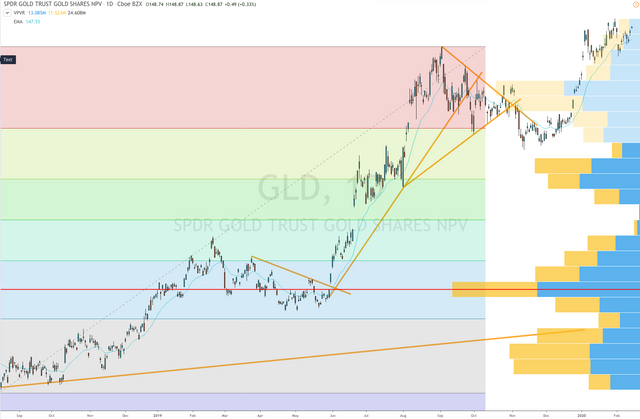 Posted via Steemleo