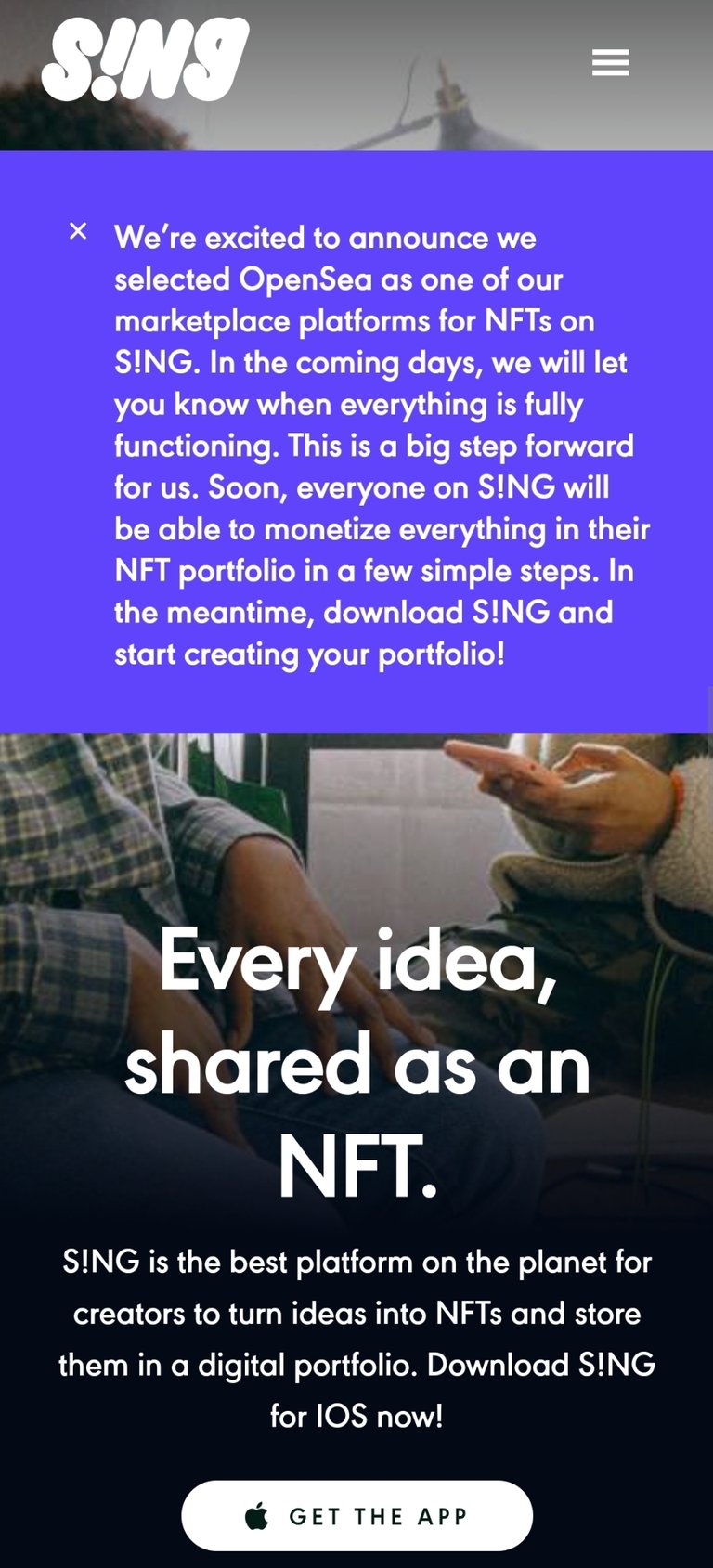 전 애플 임원 제프 오슬러(Geoff Osler)가 무료로 NFT(non-fungible token, 대체불가토큰)을 만들 수 있는 애플리케이션 S!NG을 AppStore 에 출시했습니다.
아직 Android 버전은 없네요.
예술가, 뮤지션 등 누구나 아이디어의 소유권을 (미국 저작권 등록시 길게는 수 개월 걸리던 것에서) 쉽게 몇 초 안에 NFT를 만들 수 있으며 영구적인 블록체인 아카이브 스토리지를 통해 소유권을 증명할 수 있게 됩니다.
S!NG은 NFT 마켓플레이스 오픈씨(OpenSea)와 제휴해 사용자가 창작물을 팔 수 있도록 지원 중이지만, 자체 플랫폼 론칭도 계획 중인 것으로 알려졌습니다.
A new app that allows anyone to easily mint a free NFT on a mobile phone and register their ownership on a blockchain was launched this week—dispelling any remaining doubt that non-fungible tokens have gone mainstream.
S!NG, created by former Apple executive Geoff Osler, is targeted at artists, musicians, and other creatives, as a quick and easy way to establish that an artwork, song lyric, or other intellectual property is associated with them, and the date on which it was created.
Registering the US copyright for creative work can take weeks or months, and that doesn't chime well with the speed at which it's possible to create an ad-hoc video clip or a GIF that goes viral within hours.
But an NFT can be minted within seconds, and provides the reassurance of cryptographic proof of ownership, with permanent blockchain archival storage, according to S!NG.
References
S!NG homepage
Decrypt, Ex-Apple Exec Launches App to Mint Free NFTs